Is Your Collection Case Ready for Appeal? Working with the IRS Office of Appeals
This program was recorded live on Tuesday, December 4, 2018
You have one year from airing date to use this course as credit.
Purchase CPE Credits Now!
You must Log In or Register to view the Program, Resources, or Transcripts. Watch a preview below.
Continuing Education
CPE Program Knowledge Level: Overview
2 CPE Credit; NO prerequisites or advance preparation
CTEC Course #: 3022-CE-0127
IRS/RPO Approved Program
#7ZBUJ-T-00068-18-O (Online/Group) Live (Group-Internet Based)
#7ZBUJ-T-00068-18-S (QAS Self Study) Archive
Federal Tax Law (2 Hours)

Program Content
This online learning program, presented as a live webcast, will be also archived for QAS Self Study. The program will be available for viewing for 12 months after the live webcast. A moderated panel of IRS and industry experts will present the content during a live, interactive discussion, where participant questions can be submitted. Questions will be answered live on the program or posted on the Resources page.
The program, through a lively round-table discussion and real time interaction with the audience, looks at how the IRS goes about collecting tax debts and the avenues available to taxpayers to appeal those collection efforts. The program will examine the organization and operation of the IRS Office of Appeals. Panelists will examine when taxpayers may seek a Collection Due Process hearing and how to go about requesting the hearing. The panel also will discuss the Collection Appeals Program, including when it is available to a taxpayer and how the taxpayer goes about appealing an IRS action under the program. Appealing other collection actions, such as rejected offers in compromise and denied penalty abatements, also will be explored.
By the end of the program, participants will have a practical understanding, through accurate, current, and effectively designed communications, of how the IRS Office of Appeals is organized and operates, what collection matters may be subject to a Collection Due Process Hearing, how the IRS Collection Appeals Program operates, and other avenues of appeal open to taxpayers subject to IRS collection efforts.
Program Learning Objectives
Identify which form to submit to file a request for a collection due process or equivalent hearing.
Identify which type of practitioner cannot sign a petition to the U.S. Tax Court.
Identify how many months of bank statements are required when filing Form 433-A.
Identify the form used to claim a refund or request an abatement of certain taxes, interest, penalties, fees, and additions to tax.
Program Outline
IRS Office of Appeals

Organization
Function
Independence



Collection Due Process (CDP)

What is Collection Due Process?
When Is It Available?

Federal tax lien filing
Final notice of intent to levy
Jeopardy levy
Levy on state tax refund
Post levy collection due process

How to request a CDP hearing
What happens after the request?



Collection Appeals Program (CAP)

What is the Collection Appeals Program?
When Is It Available?

IRS files a Notice of Federal Tax lien
IRS levies or seizes property
Termination, rejection, or modification of installment agreement

How do you appeal an IRS action under CAP?



Appealing Other Collection Actions

Rejected Offer in Compromise
Trust Fund Recovery Penalty
Denied Trust Fund Recovery Penalty Claim
Denied penalty abatements
Panelists
Moderator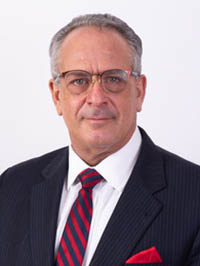 Alan Pinck, EA
A. Pinck & Associates
Alan Pinck is an Enrolled Agent with over 25 years of tax preparation experience in the San Francisco Bay Area. He has built a practice specializing in individual, small business tax preparation and audit representation. He is currently a speaker at the NTPI events, CSEA Super Seminar as well as a variety of other presentations for tax groups and small business associations. Having represented thousands of tax returns in audit, Alan has obtained tremendous insight of the audit process as well as knowledge on a wide variety of tax issues.
IRS Panelist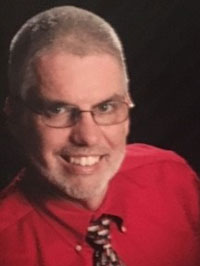 Scott Biggs
Area Director for Collection Appeals, Area 2
Scott Biggs began his career with the Internal Revenue Service in 1987 as a Revenue Officer in Nashville, Tennessee. Prior to moving to the Office of Appeals, he also served as an Advisor/Reviewer and a Revenue Officer Group Manager. In 2000, he became a Settlement Officer in the Office of Appeals. In Appeals, his has also served as a Quality Reviewer, Technical Advisor, Senior Operations Advisor and has been an Area Director since 2011. He served as a course developer and training instructor in both Appeals and Compliance. He is currently the Area Director for Collection Appeals, Area 2. His Area consists of seven Collection Appeals Teams, four Campus teams located at the Memphis and Florence Campuses and three Field teams handling Collection Appeal Cases from 12 states. Scott is graduate of Tennessee State University.
Industry Panelists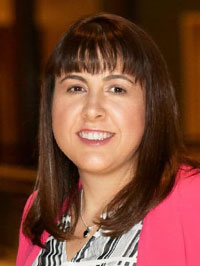 Clarice A. Landreth, EA, NTPI Fellow®

Clarice Landreth is an Enrolled Agent with over 15 years of tax resolution experience. Clarice serves as the Quality Assurance Analyst at Omni Financial and coordinates and instructs the continuing education of Omni Financial's tax professionals in Broomfield, CO. She serves on the Board of Directors for the Colorado Society of Enrolled Agents (CoSEA) and is a member of the National Association of Enrolled Agents (NAEA). She is an NAEA National Tax Practice Institute (NTPI) Fellow and currently serves on the NTPI Planning Committee. Clarice has been an instructor at the NTPI conferences and various other tax and continuing education conferences.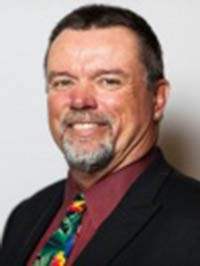 Aaron B. Whitaker Jr., EA

Aaron B. Whitaker Jr., EA was the recipient of the IRS Scholarship for Accounting Majors in 1972; attended the University of Notre Dame and graduated with a Bachelor of Business Administration in Accounting degree in 1976; and retired from the IRS as an Associate Chief in the Appeals Division in 2006. Aaron passed the CPA examination in Pennsylvania in 1982, and while with the IRS was a course developer and an instructor of numerous technical and managerial courses for 27 years. Aaron practices in Belleair Bluffs, Florida, and specializes in representation issues before the IRS. He is a past member of the NAEA Education and Government Relations Committees; has served as a Level 2 discussion leader since 2010; and has been a National Tax Practice Institute instructor since 2013.
Content Consultant

David F. Windish, J.D., LL.M
Content Consultant
David F. Windish, J.D., LL.M. in taxation, is a tax attorney and consultant. He has served as an instructor of tax-advantaged investments at the New York Institute of Finance; an Instructor of business law at the U.S. Merchant Marine Academy, Kings Point, N.Y.; and an adjunct professor at George Mason University, Fairfax, Va. He has also served as executive editor for Tax Analysts; managing editor for Business Strategies, published by CCH; and senior editor for the Institute for Business Planning.
Mr. Windish is the author of Practical Guide to Real Estate Taxation, published by CCH and currently going into its sixth edition. Earlier works include Tax Advantaged Investments and Investor's Guide to Limited Partnerships, both published by the New York Institute of Finance. Through the Center for Video Education, he authored continuing education courses dealing with real estate and closely held corporations. Those courses included readings, case studies, and videotape segments.
Mr. Windish is a graduate of Rutgers University Law School and the New York University School of Law, Graduate Division. He has been heard as a guest speaker at professional meetings and seminars and on popular radio programs.