Problem Viewing?
To View Live Programs
Tax Talk Today live and archived programs can be accessed on any device that supports HTML 5 content, including:
Mobile devices (Apple iOS, Android, Windows OS)
Desktop & laptop computers
Mozilla Firefox, Google Chrome, Apple Safari, Opera, Microsoft Edge, Internet Explorer


Google Chrome (**best for archives)
Update and Test
For best viewing experience please update your browser, and then test video/audio and confirmation button on your device here.
Confirm the following work:
Video
Audio
Confirmation button active and deactive
Hear confirmation button sound when activated
If you continue to have a technical issue, email your operating system type and version and browser type and version to technicalsupport@taxtalktoday.com. We will reply to you by email.
Connection Error when Attempting to Connect to Live Broadcast
Make sure you have updated your browser.
Have a strong internet connection.
Check with your IT staff to see if the necessary network ports are open to allow for the viewing of the webcast
Cannot See a Picture
If you are unable to see the video playing please check the following:
Check internet connection speed.
Click REFRESH button below player.
Cannot Hear Audio
Are your speakers turned up?
Is your volume muted?
Click REFRESH button below player.
Cannot See, Hear or Click the Confirmation Button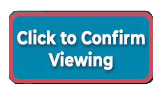 Make sure your computers alert sound volume is turned up. (Sound Settings)
The confirmation button is located in the right top corner of the player window.
The confirmation button will activate 4 - 8 times throughout the webcast and will be accompanied by a sound. You will be required to click on the confirmation button 3 times per credit hour. The button will appear at random throughout the broadcast.
Make sure Java Script is turned on in your browser preferences.
My Video Froze
Click REFRESH button below player.
Close any web pages (other than Tax Talk Today) or applications that may be using bandwidth.