The Tax Cuts and Jobs Act (TCJA)
This program was recorded live on Tuesday, October 23, 2018
You have one year from airing date to use this course as credit.
Purchase CPE Credits Now!
You must Log In or Register to view the Program, Resources, or Transcripts. Watch a preview below.
Continuing Education
CPE Program Knowledge Level: Overview
2 CPE Credit; NO prerequisites or advance preparation
CTEC Course #: 3022-CE-0123
IRS/RPO Approved Program
#7ZBUJ-T-00069-18-O (Online/Group) Live (Group-Internet Based)
#7ZBUJ-T-00069-18-S (QAS Self Study) Archive
Federal Tax Law (2 Hours)

Program Content
This online learning program, presented as a live webcast, will be also archived for QAS Self Study. The program will be available for viewing for 12 months after the live webcast. A moderated panel of IRS and industry experts will present the content during a live, interactive discussion, where participant questions can be submitted. Questions will be answered live on the program or posted on the Resources page.
In this show we will discuss the key points of both individual and business changes within TCJA. By attending you will get the latest insights and regulations in one of the biggest tax law changes in many years. There is so much to learn that your year-end update will not be enough. This is an episode not to be missed.
Program Learning Objectives
Identify when the Tax Cuts and Jobs Act was signed into law.
Identify which notice provides guidance to fiscal year filers due to changes to IRS Code Section 15.
Identify the amount of the phase-in threshold for Section 179 deductions.
Identify what valid documentation a qualifying child must have before filing for the child tax credit.
Program Outline
Individuals
New Due Diligence Requirements
Filing requirements
Tax rates
AMT
Standard deduction and exemptions
Adjustments to income
Itemized deductions
Business
Corp Tax Rates & Fiscal filers IRC 15 (blended rate)

AMT Credit Recapture
Deductions
Ordinary and necessary expenses
Accounting changes
Compensation and benefits
Passthrough entities
199A Business income deduction
Foreign Income
Panelists
Moderator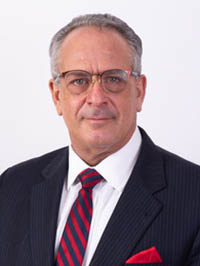 Alan Pinck, EA
A. Pinck & Associates
Alan Pinck is an Enrolled Agent with over 25 years of tax preparation experience in the San Francisco Bay Area. He has built a practice specializing in individual, small business tax preparation and audit representation. He is currently a speaker at the NTPI events, CSEA Super Seminar as well as a variety of other presentations for tax groups and small business associations. Having represented thousands of tax returns in audit, Alan has obtained tremendous insight of the audit process as well as knowledge on a wide variety of tax issues.
IRS Panelists

Darron Hamilton
Supervisory Tax Law Specialist
Tax Forms and Publications Division
Darron has been with the IRS for six years. Prior to joining the IRS, he practiced tax and estate planning in a law firm in Dallas. Darron currently manages the 1040 section working on 1040 family of products.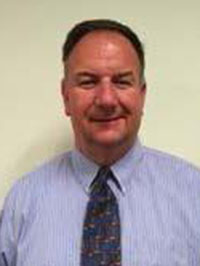 Charles (Chuck) Hall
Special Counsel Attorney
Small Business/Self-Employed (SB/SE) Division Counsel Headquarters
Chuck is a Special Counsel Attorney in the Small Business/Self-Employed (SB/SE) Division, and previously served as Special Counsel in the Office of Associate Chief Counsel (Procedure and Administration) over his 20-year IRS career. As a Special Counsel in SB/SE Division Counsel, Chuck is the primary Counsel contact for implementation of the 29 SB/SE-owned TCJA provisions.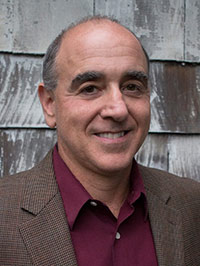 Joseph Tiberio
Program Manager
Small Business/Self-Employed Division
Joe has held many positions in his more than 30 years with the Examination Division in SB/SE Joe is currently a Program Manager, responsible for leading Tax Reform implementation for the Small Business/Self-Employed Division.
Industry Panelist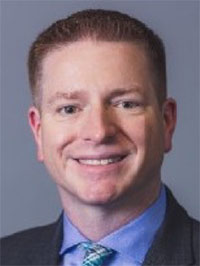 Thomas A. Gorczynski, EA, CTC, USTCP

Thomas A. Gorczynski has taught for a variety of national, state, and local organizations, including the National Association of Enrolled Agents, the California Society of Enrolled Agents, and the New York State Society of Enrolled Agents. He also currently serves on the faculty of the National Tax Practice Institute, teaching in Level 1 and serving as a Level 2 discussion leader.
Tom has a small tax practice in Phoenix, Arizona, and specializes in tax preparation and planning for individuals and small businesses, international tax compliance, and representation before the Internal Revenue Service and the United States Tax Court.
Tom is an Enrolled Agent, a Certified Tax Coach, a Fellow of the National Tax Practice Institute, and admitted to the bar of the United States Tax Court. He is a member of the National Association of Enrolled Agents and the National Association of Tax Professionals.
Tom earned a Master of Science in Taxation from Golden Gate University and a Certificate in Finance and Accounting from the Wharton School at the University of Pennsylvania. In addition, he earned a Master of Science in Human Resources Development from Towson University in which he focused on employee training and development programs.
Tom is a technical writer on tax law and procedure topics. He is a contract writer for the Tax Reduction Letter, published by the Bradford Tax Institute, and has been published in EA Journal.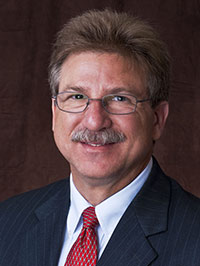 Mark F. Seid, EA CPA USTCP

Mark F. Seid is an enrolled agent, certified public accountant and is admitted to practice before the U.S. Tax Court. He was an Internal Revenue Agent with the IRS in San Jose and San Luis Obispo, California. Mark is an NTPI graduate. He has served as a state director for the California Society of Enrolled Agents and chaired their Finance and Budget committee. Mark has an active tax practice in Paso Robles, California specializing in small businesses and tax controversy. He regularly presents courses to tax professionals on IRS representation and issues impacting small businesses.
Content Consultant

David F. Windish, J.D., LL.M
Content Consultant
David F. Windish, J.D., LL.M. in taxation, is a tax attorney and consultant. He has served as an instructor of tax-advantaged investments at the New York Institute of Finance; an Instructor of business law at the U.S. Merchant Marine Academy, Kings Point, N.Y.; and an adjunct professor at George Mason University, Fairfax, Va. He has also served as executive editor for Tax Analysts; managing editor for Business Strategies, published by CCH; and senior editor for the Institute for Business Planning.
Mr. Windish is the author of Practical Guide to Real Estate Taxation, published by CCH and currently going into its sixth edition. Earlier works include Tax Advantaged Investments and Investor's Guide to Limited Partnerships, both published by the New York Institute of Finance. Through the Center for Video Education, he authored continuing education courses dealing with real estate and closely held corporations. Those courses included readings, case studies, and videotape segments.
Mr. Windish is a graduate of Rutgers University Law School and the New York University School of Law, Graduate Division. He has been heard as a guest speaker at professional meetings and seminars and on popular radio programs.