The Well-Feathered Nest – Building and Benefiting from Retirement Savings
This program was recorded live on Tuesday, July 19, 2022
You have one year from airing date to use this course as credit.
Purchase CPE Credits Now!
You must Log In or Register to view the Program, Resources, or Transcripts. Watch a preview below.
Continuing Education
CPE Program Knowledge Level: Overview
2 CPE Credit; NO prerequisites or advance preparation
CTEC Course #: 3022-CE-0153
IRS/RPO Approved Program
#7ZBUJ-T-00097-22-O (Online/Group) Live (Group-Internet Based)
#7ZBUJ-T-00097-22-S (QAS Self Study) Archive
Federal Tax Law (2 Hours)

Program Content
This online learning program, presented as a live webcast, will be also archived for QAS Self Study. The program will be available for viewing for 12 months after the live webcast. A panel of IRS and industry experts will present the content during a live, interactive discussion, where participant questions can be submitted. Questions will be answered live on the program or posted on the Resources page.
The program, through a lively round-table discussion and real time interaction with the audience, looks at how taxes affect saving for retirement and, later, drawing down those savings. The program will focus on the various vehicles for retirement savings, including qualified plans, IRAs, and other, traditional savings vehicles. Panelists then will turn to what happens after retirement and how to protect assets in the most tax-wise fashion.
 
By the end of the program, participants will have a practical understanding, through accurate, current, and effectively designed communications, of the various retirement savings vehicles, both tax-favored and otherwise, the tax costs associated with drawing down those savings, and tax issues that may arise in protecting retirement assets.
Program Learning Objectives
Identify the age a required minimum distribution must be taken if a person was born after June 30, 1949.
Identify the IRS form used to report nondeductible contributions made to traditional IRAs, distributions from traditional, SEP, or SIMPLE IRAs.
Identify the annual elective deferral limit for 401(k) plan employee contributions for Employees aged 50 years or older.
Identify the IRS form used by one-participant plans and foreign plans to satisfy annual reporting requirements under the Internal Revenue Code.
Program Outline
BUILDING RETIREMENT SAVINGS
Individual Retirement Accounts

Traditional IRA
Roth IRA
Rollovers
Conversions
Pre-Retirement Withdrawals
Required minimum distributions



Self-Employed Plans

Secure act changes
5500 Filing Requirements



Employer Qualified Plans

Contributions
Pre-Retirement Distributions
Rollovers
Plan Terminations



Other Employer-Sponsored Plans

Non-Qualified Plans
Stock Plans and Options



Other Saving and Investment Options

Insurance and Annuities
Trusts
Savings Bonds
Hard assets
Personal Residence



BENEFITTING FROM RETIREMENT SAVINGS
Social Security

Benefits Available
Taxation of Benefits
Reduction in Benefits



Retirement Savings

Plan Distributions
Annuity Payments
Savings Bonds
Life Insurance
Reverse Mortgage
Personal Residence Equity
Sale of Residence



Asset and Lifestyle Protection

Long-Term Care Insurance
Medicare and Supplemental Plan Payments
Asset Protection Trusts
Family Trusts
Residence Trusts
Panelists
Moderator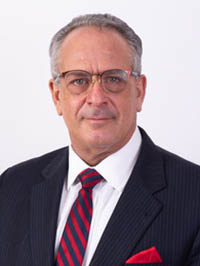 Alan Pinck, EA
A. Pinck & Associates
Alan Pinck is an Enrolled Agent with over 30 years of tax preparation experience in the San Francisco Bay Area. He has built a practice specializing in individual, small business tax preparation and audit representation. You have seen Alan presenting at NTPI events, CSEA Super Seminar, Spidell Publishing as well as a variety of other presentations for tax groups and small business associations. Having represented thousands of tax returns in audit, Alan has obtained tremendous insight of the audit process as well as knowledge on a wide variety of tax issues.
IRS Panelists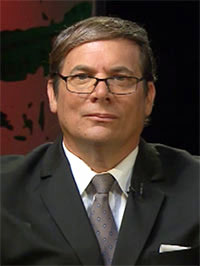 Donald Kieffer
Tax Law Specialist, Office of Employee Plans (EP)
Donald Kieffer is a tax law specialist in the IRS Employee Plans Technical Guidance function. A 1991 graduate of the Seton Hall University School of Law, he is admitted to the State bars of New Jersey and Pennsylvania. He is a member of the Taxation Section of the American Bar Association.
Industry Panelists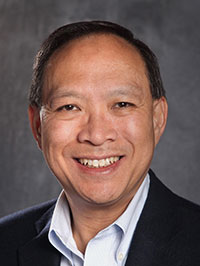 Lawrence Pon, CPA, PFS, CFP, EA, USTCP, AEP
Mr. Pon is a Certified Public Accountant, Personal Financial Specialist, Certified Financial Planner, Enrolled Agent, United States Tax Court Practitioner, and Accredited Estate Planner in Redwood Shores, CA.
Mr. Pon has been in practice since 1986 and enjoys helping his clients reach their financial goals. He frequently speaks on tax and financial planning topics to tax professionals, financial advisors, and the general public nationally.
Mr. Pon is a long-time member of NAEA and CSEA.
Mr. Pon received his BS in Business Administration with emphases in Accounting and Finance from the University of California, Berkeley and MS in Taxation from Golden Gate University in San Francisco.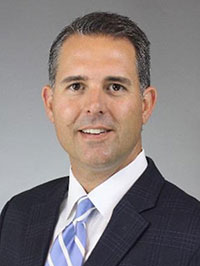 Chris D. Hardy, CFP, EA, ChFC, CLU, NTPI Fellow
Managing Director, Paramount Tax and Accounting LLC
Chris is the owner and Managing Director of Paramount Tax and Accounting, LLC, a tax planning, preparation and representation firm based in Metro Atlanta. He holds a Bachelor of Science in Business from Lee University in Cleveland, TN and continued his education by earning additional specialty designations including the Certified Financial Planner (CFP®), Enrolled Agent, Accredited Investment Fiduciary (AIF®), Chartered Financial Consultant (ChFC®) and Chartered Life Underwriter (CLU®). Chris is also a fellow of the National Association of Enrolled Agents' National Tax Practice Institute™ program.
Chris is active nationally as a speaker at many industry associations events and educational institutions on topics ranging from tax compliance to investment management. His expertise has been relied upon for articles in The Wall Street Journal, Forbes, CNBC.com as well as many others. He also is a regular contributor to the educational websites NerdWallet and Investopedia.
Chris has served on the board of the National Association of Enrolled Agents along with the board of the Georgia Association of Enrolled Agents, former President of the Financial Planning Association of Georgia and formerly as Treasurer of the Southern Region of the National Association of Personal Financial Advisors (NAPFA).
Content Consultant

David F. Windish, J.D., LL.M
Content Consultant
David F. Windish, J.D., LL.M. in taxation, is a tax attorney and consultant. He has served as an instructor of tax-advantaged investments at the New York Institute of Finance; an Instructor of business law at the U.S. Merchant Marine Academy, Kings Point, N.Y.; and an adjunct professor at George Mason University, Fairfax, Va. He has also served as executive editor for Tax Analysts; managing editor for Business Strategies, published by CCH; and senior editor for the Institute for Business Planning.
Mr. Windish is the author of Practical Guide to Real Estate Taxation, published by CCH and currently going into its sixth edition. Earlier works include Tax Advantaged Investments and Investor's Guide to Limited Partnerships, both published by the New York Institute of Finance. Through the Center for Video Education, he authored continuing education courses dealing with real estate and closely held corporations. Those courses included readings, case studies, and videotape segments.
Mr. Windish is a graduate of Rutgers University Law School and the New York University School of Law, Graduate Division. He has been heard as a guest speaker at professional meetings and seminars and on popular radio programs.