Tax Preparation for a Graying Population in a Pension-less World
This program was recorded live on Tuesday, July 10, 2018
You have one year from airing date to use this course as credit.
Purchase CPE Credits Now!
You must Log In or Register to view the Program, Resources, or Transcripts. Watch a preview below.
Continuing Education
CPE Program Knowledge Level: Overview
2 CPE Credit; NO prerequisites or advance preparation
CTEC Course #: 3022-CE-0124
IRS/RPO Approved Program
#7ZBUJ-T-00065-18-O (Online/Group) Live (Group-Internet Based)
#7ZBUJ-T-00065-18-S (QAS Self Study) Archive
Federal Tax Law (2 Hours)

Program Content
This online learning program, presented as a live webcast, will be also archived for QAS Self Study. The program will be available for viewing for 12 months after the live webcast. A moderated panel of IRS and industry experts will present the content during a live, interactive discussion, where participant questions can be submitted. Questions will be answered live on the program or posted on the Resources page.
The program, through a lively round-table discussion and real time interaction with the audience, looks at how taxes affect saving for retirement and, later, drawing down those savings. The program will focus on the various vehicles for retirement savings, including IRAs, employer-sponsored savings plans, and other, traditional savings vehicles. Panelists then will turn to what happens after retirement and how to protect assets in the most tax-wise fashion.
By the end of the program, participants will have a practical understanding, through accurate, current, and effectively designed communications, of tax-favored savings and retirement plans, when individuals may draw from those plans and how the withdrawals are taxed, and issues that may arise in protecting retirement assets.
Program Learning Objectives
1) Identify the amount of the annual gift tax exclusion for 2018.
2) Identify the SIMPLE IRA contribution limit for taxpayers under the age of 50 years.
3) Identify the Traditional and Roth IRA contributions limit for taxpayers under the age of 35 years.
4) Identify the 2018 SEP maximum contribution limits.
Program Outline
Tax-Favored Saving for the Future

Traditional IRA
Roth IRA
Insurance and annuities
Employer-sponsored savings plans
Stock plans and options
Home ownership



Changes to Tax-Favored Plans

Rollovers
Conversions
Early withdrawals
Loss of employment
Plan terminations



Living the Golden Years

Drawing down retirement savings

Employer plan distributions
IRA withdrawals
Annuity payments
Social security payments
Other sources

Life and Health Insurance

Long-term care insurance
Life insurance proceeds before and after death
Medicare and supplemental plan premiums and payments

Asset Protection

Using trusts
Business assets and succession planning
Residence trust
Reverse mortgage

Estate and Gift Tax Update
Panelists
Moderator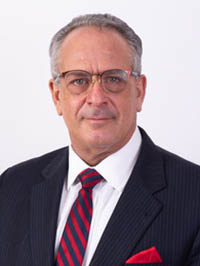 Alan Pinck, EA
A. Pinck & Associates
Alan Pinck is an Enrolled Agent with over 25 years of tax preparation experience in the San Francisco Bay Area. He has built a practice specializing in individual, small business tax preparation and audit representation. He is currently a speaker at the NTPI events, CSEA Super Seminar as well as a variety of other presentations for tax groups and small business associations. Having represented thousands of tax returns in audit, Alan has obtained tremendous insight of the audit process as well as knowledge on a wide variety of tax issues.
Industry Panelists

Jeffrey R. Gentner, EA
JR Gentner, EA and Associates
Jeffrey R. Gentner is an Enrolled Agent with over 35 years of tax preparation experience in the Western New York area.  He has built a practice specializing in individual, small business tax preparation and audit representation. He is the founding president of the Western Chapter of the New York State Society of Enrolled Agents (NYSSEA).  Currently, he serves as the Executive Director of the NYSSEA.  Jeff received his Bachelor of Science Degree from the State University of New York at Geneseo and earned his Master's Degree at the University at Buffalo.  He earned his Enrolled Agent designation in 1981 and is an active member of the National Association of Enrolled Agents (NAEA) and a fellow of the National Tax Practice Institute (NTPI).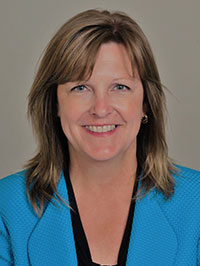 Kath Brown, EA
The Kat Company LLC
Kathy Brown is an Enrolled Agent with over twenty years of experience. She is the founder of The Kat Company LLC, a tax planning, preparation, and representation firm based in the Northern Kentucky area.
A Kentucky native, Kathy received her Bachelor of Science in Accounting from Northern Kentucky University. Kathy currently serves as the President of the Kentucky Society Enrolled Agents (KYSEA) and as the Chair of the National Association of Enrolled Agents' Affiliate Council. She has served as a member of the National Association of Enrolled Agents' Ethics Committee and Government Relations Committee. She also coaches the Gallatin County Winter Guard, which is comprised of students ranging from ages eleven to eighteen. She has received several volunteer recognition awards from both her local community and school district.
The mission statement set forth by Kathy is to provide clients with all aspects of tax services from tax preparation to tax representation. In addition, her staff helps individuals, non-profits, and small to medium size businesses grow by providing top quality, affordable, accounting services. Kathy believes in educating clients to help them establish comprehensive business practices to succeed.
Content Consultant

David F. Windish, J.D., LL.M
Content Consultant
David F. Windish, J.D., LL.M. in taxation, is a tax attorney and consultant. He has served as an instructor of tax-advantaged investments at the New York Institute of Finance; an Instructor of business law at the U.S. Merchant Marine Academy, Kings Point, N.Y.; and an adjunct professor at George Mason University, Fairfax, Va. He has also served as executive editor for Tax Analysts; managing editor for Business Strategies, published by CCH; and senior editor for the Institute for Business Planning.
Mr. Windish is the author of Practical Guide to Real Estate Taxation, published by CCH and currently going into its sixth edition. Earlier works include Tax Advantaged Investments and Investor's Guide to Limited Partnerships, both published by the New York Institute of Finance. Through the Center for Video Education, he authored continuing education courses dealing with real estate and closely held corporations. Those courses included readings, case studies, and videotape segments.
Mr. Windish is a graduate of Rutgers University Law School and the New York University School of Law, Graduate Division. He has been heard as a guest speaker at professional meetings and seminars and on popular radio programs.