Getting its Due – IRS Collection Process and Non-Filers
This program was recorded live on Tuesday, June 15, 2021
You have one year from airing date to use this course as credit.
Purchase CPE Credits Now!
You must Log In or Register to view the Program, Resources, or Transcripts. Watch a preview below.
Continuing Education
CPE Program Knowledge Level: Overview
2 CPE Credit; NO prerequisites or advance preparation
CTEC Course #: 3022-CE-0145
IRS/RPO Approved Program
#7ZBUJ-T-00087-21-O (Online/Group) Live (Group-Internet Based)
#7ZBUJ-T-00087-21-S (QAS Self Study) Archive
Federal Tax Law (2 Hours)

Program Content
This online learning program, presented as a live webcast, will be also archived for QAS Self Study. The program will be available for viewing for 12 months after the live webcast. A panel of IRS and industry experts will present the content during a live, interactive discussion, where participant questions can be submitted. Questions will be answered live on the program or posted on the Resources page.
The program, through a lively round-table discussion and real time interaction with the audience, examines how persons who fail to file returns become subject to the IRS collection process. The program will focus on why some individuals fail to file returns and the tools available to the IRS for collecting unpaid taxes from them. Panelists will examine how collection decisions may be appealed and the rights of the persons subject to the collection process. The panel also will discuss the penalties that apply to non-filers and non-payers, and when waivers may apply to those penalties.
By the end of the program, participants will have a practical understanding, through accurate, current, and effectively designed communications, of how non-filers enter the collection process, the tools IRS uses in collecting unpaid taxes, and the right of individuals to appeal collection decisions.
Program Learning Objectives
Identify the year in which the IRS began the High Income Delinquent Filer Program.
Identify the minimum income in which the IRS considers a non-filer to be "high income."
Identify the threshold dollar amount to be considered "seriously delinquent tax debt."
Identify the statute of limitations period for IRS collection enforcement.
Program Outline
Why Individuals Don't File

Loss of income and/or employment
Family crises and divorce
Illness
Negligence
Protest
Blatant noncompliance



How Non-Filers Enter Collection Process

Third-party reporting
Prior years' returns
IRS non-filer inventory and analysis group
Return delinquency notice
Substitute for return



Collection Tools

Federal tax lien
Levy
Private debt collectors
Certifies Seriously delinquent tax debt (Passport Revocation)
Third-Party Contacts
Summons, seizure, sale of assets



Collection Due Process (CDP)

What is Collection Due Process?
When is it available?
How to request a CDP hearing
What happens after the request



Collection Appeals Program (CAP)

What is the Collection Appeals Program?
When is it available?
Appealing an IRS action under CAP



Penalties

Failure to pay
Failure to file
Penalty waivers
Panelists
Moderator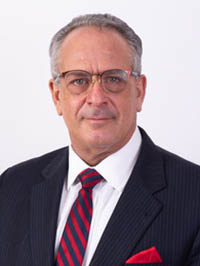 Alan Pinck, EA
A. Pinck & Associates
Alan Pinck is an Enrolled Agent with over 30 years of tax preparation experience in the San Francisco Bay Area. He has built a practice specializing in individual, small business tax preparation and audit representation. You have seen Alan presenting at NTPI events, CSEA Super Seminar, Spidell Publishing as well as a variety of other presentations for tax groups and small business associations. Having represented thousands of tax returns in audit, Alan has obtained tremendous insight of the audit process as well as knowledge on a wide variety of tax issues.
IRS Panelists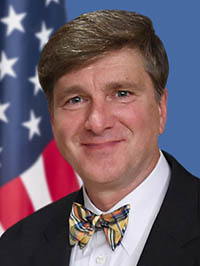 Darren John Guillot
Commissioner, SB/SE Collection
As the Commissioner, Small Business/Self Employed (SB/SE) Collection, Darren provides executive leadership and direction in the design, development and delivery of an IRS-wide, comprehensive tax administration program to meet the needs of all America's taxpayers with past due balances and/or unfiled returns. These include large and small businesses, tax exempt and government entities, self-employed individuals, and wage earners.
He provides operational program support [including budget, human capital, research, and technology services] to ensure successful service to customers, special projects, and civil investigations/enforcement of the assigned organization's mission.  In Collection, these include: Field Collection, Campus Collection, Collection Headquarters, Insolvency, Offers in Compromise, and Collection Performance Planning & Analysis. In addition to Collection Operations, he has oversight of the Office of Fraud Enforcement - providing support and coordination for all IRS efforts in detecting and deterring tax fraud.
Darren's prior positions included serving as director of the following: Field Collection Operations, Enterprise Collection Strategy, Appeals Field Operations, ACA Compliance Strategy and Policy, and Midwest Area Collection. He began his IRS career as a revenue officer and holds a bachelor's degree from the University of Holy Cross, is a Fellow of the Loyola University Institute of Politics and was awarded the Certificate in Public Leadership by the Brookings Institution.
Industry Panelist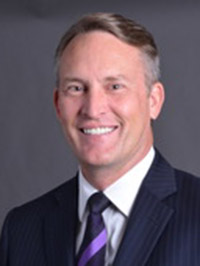 David Gannaway, EA, NTPI Fellow
Executive Vice President in the Forensic Accounting & Economics Group, J.S.Held
Mr. Gannaway joined J.S.Held in November 2020 as an Executive Vice President in the Forensic Accounting & Economics Group. Since 2007, he has been providing tax controversy, litigation support, and expert witness services to attorneys and clients in both civil and criminal litigations in federal and state courts across multiple business sectors including construction, healthcare, financial services, and nonprofit.

In August 2019, Mr. Gannaway received the distinguished National Tax Practice Institute™ (NTPI®) Fellow designation as recognized by the National Association of Enrolled Agents as an expert in taxpayer representation before the IRS. He frequently represents individuals and business owners under audit and at appeals; prepares reasonable cause statements requesting penalty abatements; and all aspects of collection actions including Form 433a, negotiating installment agreements, and offers in compromise before the IRS and state taxing authorities.

As a former IRS criminal investigation special agent and assistant special agent in charge of the New York Field Office, Mr. Gannaway has 20 years of experience in managing and unraveling domestic/international complex white-collar financial fraud schemes involving tax evasion, corruption, and money laundering. He works closely with attorneys as a "Kovel" accountant in defending individuals under investigation or who may have been indicted for alleged white-collar financial crimes.

Mr. Gannaway is a frequent speaker at industry conferences and a thought leader regarding civil/criminal income taxes, fraud schemes (prevention and detection), regulatory compliance, Bank Secrecy Act, and money laundering.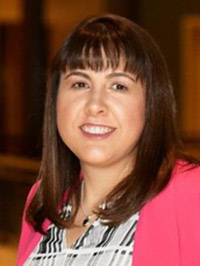 Clarice Landreth, EA
Clarice Landreth is an enrolled agent who works at Omni Financial in Broomfield, CO. She has over 18 years of experience representing taxpayers before the IRS. She is currently the chair of the NAEA NTPI Planning Committee. Clarice is a current speaker at the NAEA NTPI events. She is an expert in tax resolution including Offers in Compromise and Trust Fund Recovery Penalty.
Content Consultant

David F. Windish, J.D., LL.M
Content Consultant
David F. Windish, J.D., LL.M. in taxation, is a tax attorney and consultant. He has served as an instructor of tax-advantaged investments at the New York Institute of Finance; an Instructor of business law at the U.S. Merchant Marine Academy, Kings Point, N.Y.; and an adjunct professor at George Mason University, Fairfax, Va. He has also served as executive editor for Tax Analysts; managing editor for Business Strategies, published by CCH; and senior editor for the Institute for Business Planning.
Mr. Windish is the author of Practical Guide to Real Estate Taxation, published by CCH and currently going into its sixth edition. Earlier works include Tax Advantaged Investments and Investor's Guide to Limited Partnerships, both published by the New York Institute of Finance. Through the Center for Video Education, he authored continuing education courses dealing with real estate and closely held corporations. Those courses included readings, case studies, and videotape segments.
Mr. Windish is a graduate of Rutgers University Law School and the New York University School of Law, Graduate Division. He has been heard as a guest speaker at professional meetings and seminars and on popular radio programs.