Depreciation and Amortization: It's Only a Matter of Time
This program was recorded live on Tuesday, June 12, 2018
You have one year from airing date to use this course as credit.
Purchase CPE Credits Now!
You must Log In or Register to view the Program, Resources, or Transcripts. Watch a preview below.
Continuing Education
CPE Program Knowledge Level: Overview
2 CPE Credit; NO prerequisites or advance preparation
CTEC Course #: 3022-CE-0126
IRS/RPO Approved Program
#7ZBUJ-T-00067-18-O (Online/Group) Live (Group-Internet Based)
#7ZBUJ-T-00067-18-S (QAS Self Study) Archive
Federal Tax Law (2 Hours)

Program Content
This online learning program, presented as a live webcast, will be also archived for QAS Self Study. The program will be available for viewing for 12 months after the live webcast. A moderated panel of IRS and industry experts will present the content during a live, interactive discussion, where participant questions can be submitted. Questions will be answered live on the program or posted on the Resources page.
The program, through a lively round-table discussion and real time interaction with the audience, looks at the tax issues faced by those suffering from a personal or business casualty or disaster loss. The program will focus on the tax deductions available for personal casualty and theft losses and the floor under those deductions. Panelists then will turn to an examination of business casualties and the difference in tax treatment for those gains or losses. Loss from condemnations will also be explored. Finally, the panel will consider the tax-free replacement of property lost through a casualty or condemnation.
By the end of the program, participants will have a practical understanding, through accurate, current, and effectively designed communications, of the deductions available for individual and business casualty and theft losses, how the proceeds of a condemnation are treated, and the tax consequences of replacing destroyed or condemned property.
Program Learning Objectives
1) Identify the appropriate declining balance for 3, 5 and 7 year class life property.

2) Identify the number of different class lives for MACRS depreciation.

3) Identify what qualifies for a Section 179 deduction.

4) Identify the form used to report any income from the recapture of a Section 179 deduction.
Program Outline
Basis for Depreciation 

Capital cost vs. deductible expense 
Application of IRS regulations 
Safe Harbor Rules



Expense Election under Section 179

Eligible property
Dollar limitation 
Investment limitation 
Taxable income limitation 
Qualified real property 



MACRS 

Recovery periods and methods
Conventions
Limitations on autos, trucks, SUVs, and vans 
Listed property
Bonus depreciation
Depreciation recapture 
Depreciation catchup rules



Amortization Allowances 

Start-up and organizational costs 
Section 197 intangibles
Safe-harbor for self-created intangibles 
Pollution control facilities 
Reforestation costs
Architectural and transportation barriers 
Other amortization provisions 
Amortizing non-compete agreements
Panelists
Moderator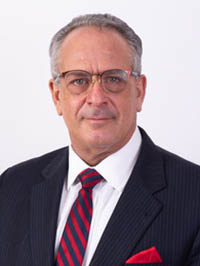 Alan Pinck, EA
A. Pinck & Associates
Alan Pinck is an Enrolled Agent with over 25 years of tax preparation experience in the San Francisco Bay Area. He has built a practice specializing in individual, small business tax preparation and audit representation. He is currently a speaker at the NTPI events, CSEA Super Seminar as well as a variety of other presentations for tax groups and small business associations. Having represented thousands of tax returns in audit, Alan has obtained tremendous insight of the audit process as well as knowledge on a wide variety of tax issues.
IRS Panelist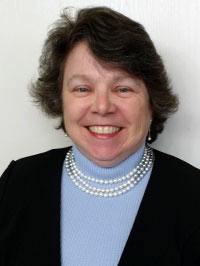 Lois Deitrich, CPA
Acting Director Small Business/Self Employed of Exam Quality & Technical Support, for IRS
Lois has served at the IRS over the past 15 years as the acting Director of Ogden Exam Campus, Assistant to the Director of the Business Support Office in Operation Support, and Exam Headquarters Policy in the SB/SE Division. Lois attended the University of Denver and obtained a Master's degree in Tax, and is a Certified Public Accountant, Certified Fraud Examiner and has a Global Management Accountant Certification. Over the past eight years, Lois has been an educator for tax auditing and accounting at Metropolitan State College in Denver, Colorado. Prior to joining the IRS, Lois worked in the private sector as a Certified Public Accountant. In addition, she served in the Navy Reserve and in the health care arena for the state of Colorado.
Industry Panelists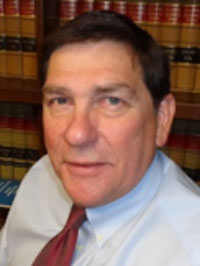 James (Jim) R. Adelman, EA
Owner of Tax Financial Services, LLP
James has been a practicing enrolled agent and a member of NAEA since approximately 2001. As an NTPI Fellow, he has a degree in accounting and has been employed for 22 years with the law firm of Frasier, Frasier Hickman, LLP of Tulsa, Oklahoma. At the firm, James handled a large number of tax representation cases. In January of 2015, he formed his own firm, Tax Financial Services, LLP. He has also served as President of the Oklahoma Society of Enrolled Agents and is currently NAEA's Immediate Past President, after serving as NAEA's President during the 2017-2018 governance year.
James has served as Chairman of the Relocation Task Force and served for two terms on the Affiliate Council, the Governance Committee, the Nominating Committee, the Board of Directors, and as the at-large member of the Executive Committee.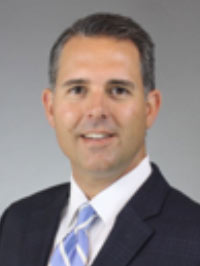 Chris Hardy, EA, CFP®, ChFC®, CLU®
Owner and Managing Director of Paramount Tax and Accounting, LLC
Chris Hardy is the owner and Managing Director of Paramount Tax and Accounting, LLC, a tax planning, preparation and representation firm based in Metro Atlanta. He also is the owner and Director of Planning and Investments for Paramount Investment Advisors, Inc., a comprehensive fee-only, financial planning and wealth management firm. He holds a Bachelor of Science in Business from Lee University in Cleveland, TN and continued his education by earning additional specialty designations including the Certified Financial Planner (CFP®), enrolled agent, Chartered Financial Consultant (ChFC) and Chartered Life Underwriter (CLU).
Chris is also a fellow of the National Association of Enrolled Agents' National Tax Practice Institute™ program. Chris is an active nationally as a speaker at many industry associations events and educational institutions on topics ranging from tax compliance to investment management. His expertise has been relied upon for articles in The Wall Street Journal, Forbes, CNBC.com as well as many others. He also is a regular contributor to the educational websites NerdWallet and Investopedia.
Chris currently serves as the President of the Georgia Association of Enrolled Agents, Secretary of the Financial Planning Association of Georgia and as Treasurer of the Southern Region of the National Association of Personal Financial Advisors (NAPFA).
Content Consultant

David F. Windish, J.D., LL.M
Content Consultant
David F. Windish, J.D., LL.M. in taxation, is a tax attorney and consultant. He has served as an instructor of tax-advantaged investments at the New York Institute of Finance; an Instructor of business law at the U.S. Merchant Marine Academy, Kings Point, N.Y.; and an adjunct professor at George Mason University, Fairfax, Va. He has also served as executive editor for Tax Analysts; managing editor for Business Strategies, published by CCH; and senior editor for the Institute for Business Planning.
Mr. Windish is the author of Practical Guide to Real Estate Taxation, published by CCH and currently going into its sixth edition. Earlier works include Tax Advantaged Investments and Investor's Guide to Limited Partnerships, both published by the New York Institute of Finance. Through the Center for Video Education, he authored continuing education courses dealing with real estate and closely held corporations. Those courses included readings, case studies, and videotape segments.
Mr. Windish is a graduate of Rutgers University Law School and the New York University School of Law, Graduate Division. He has been heard as a guest speaker at professional meetings and seminars and on popular radio programs.