It Begins and Ends With Basis – How Basis Calculations Affect Partners and Shareholders
This program was recorded live on Tuesday, June 11, 2019
You have one year from airing date to use this course as credit.
Purchase CPE Credits Now!
You must Log In or Register to view the Program, Resources, or Transcripts. Watch a preview below.
Continuing Education
CPE Program Knowledge Level: Overview
2 CPE Credit; NO prerequisites or advance preparation
CTEC Course #: 3022-CE-0135
IRS/RPO Approved Program
#7ZBUJ-T-00076-19-O (Online/Group) Live (Group-Internet Based)
#7ZBUJ-T-00076-19-S (QAS Self Study) Archive
Federal Tax Law (2 Hours)

Program Content
This online learning program, presented as a live webcast, will be also archived for QAS Self Study. The program will be available for viewing for 12 months after the live webcast. A panel of IRS and industry experts will present the content during a live, interactive discussion, where participant questions can be submitted. Questions will be answered live on the program or posted on the Resources page.
The program, through a lively round-table discussion and real time interaction with the audience, examines the importance of basis for partners and shareholders of S corporations. The program will focus on both inside and outside basis and how basis is calculated or adjusted. Panelists will examine a partnership's basis for its assets, the separate calculation of the partners' bases for their respective partnership interests, and the optional basis adjustments that may occur on partnership distributions. In addition, the panel will examine how an S corporation calculates its basis for assets, the determination and adjustment of the shareholders' bases for their stock, and how corporate debt affects shareholder basis.
By the end of the program, participants will have a practical understanding, through accurate, current, and effectively designed communications, of how to determine the basis of a partnership in its assets, a partner's basis for an interest in the partnership, an S corporation's basis for its assets, and a shareholder's basis for S corporation stock.
Program Learning Objectives
Identify the section of the Internal Revenue Code that considers unrealized receivables and inventory items.
Identify the section of the Internal Revenue Code that considers guaranteed payments.
Identify the Internal Revenue Code that considers the basis of property.
Identify the Internal Revenue Code that considers changes a in partner's liabilities.
Program Outline
The Concept of Inside and Outside Basis

Why is basis important for partners and S-Corp Shareholders?

Partnership Basis for Assets


Contributions in exchange for partnership interest

Purchase or construction of assets

Optional basis adjustment on sale of partnership interest by partner

Partner Basis for Partnership Interest


Interest acquired in exchange for property contribution

Interest acquired in exchange for services

Basis adjustment for income or loss

Increase in partnership liabilities

Partnership Distributions


Basis effect on distribution of property contributed by partner

Basis of property distributed to partner

Optional basis adjustments

S-Corp Basis for Assets


Contributions in exchange for stock

Purchase or construction of assets

Shareholder Basis for Stock


Stock received for contribution of property to corporation

Stock received for contribution of services to corporation

Adjustment for income or loss

Effect of corporate debt on shareholder basis
Panelists
Moderator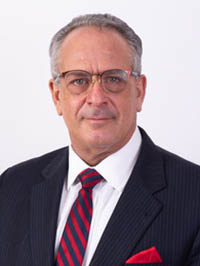 Alan Pinck, EA
A. Pinck & Associates
Alan Pinck is an Enrolled Agent with over 25 years of tax preparation experience in the San Francisco Bay Area. He has built a practice specializing in individual, small business tax preparation and audit representation. He is currently a speaker at the NTPI events, CSEA Super Seminar as well as a variety of other presentations for tax groups and small business associations. Having represented thousands of tax returns in audit, Alan has obtained tremendous insight of the audit process as well as knowledge on a wide variety of tax issues.
IRS Panelist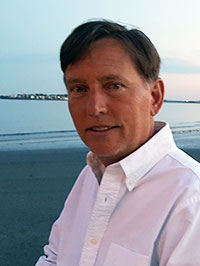 Mark A. Silva, Senior Program Analyst
IRS Small Business/Self Employed Division
Mark Silva graduated from the University of Bridgewater in 1986 with a Bachelor of Management Science Degree with an Accounting Concentration. As a Field Agent, he was responsible for the examination of various entity type tax returns including C Corporations, Partnerships, and S Corporations. He was a classroom instructor for Partnership Taxation (subchapter K code sections 701-777).
Mark is presently a Senior Program Analyst in the IRS Headquarters in the Small Business/Self Employed Division. He is a contributor to Service Wide Policy decisions, impacting revenue agent training, electronic filing, tax form changes, new legislation and tax compliance initiatives.
He is an expert in the application of tax law associated with the filing of Form 1065, the Partnership Tax Return, including the many forms and schedules associated with Form 1065 such as Schedule K-1. This subject matter includes the specific tax issues that fall under this umbrella including partnership allocations, distributions, liquidations, Code Section 754 Elections and related basis adjustments pursuant to 734(b) and/or 743(b). Mark is knowledgeable about tax shelter and other transactions that may or may not cross other entity types such as Form 1120-S/Form 1041 which is designed to explain the plain language and spirit of Partnership Taxation, subchapter K.
Industry Panelists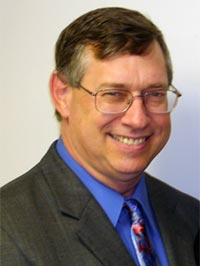 David Mellem, EA
Partner, Ashwaubenon Tax Professionals
David prepares several hundred tax returns for individuals, corporations, partnerships, estates, and trusts. 2019 is David's 41st year of income tax preparation. He is a partner of Ashwaubenon Tax Professionals.
He has presented tax seminars for over 30 years, including presenting in Washington DC; San Juan, Puerto Rico; and London, England. Formerly David was the Research Manager of NATP. In addition to tax seminars and preparing tax returns, David provides research consulting services for Federal tax matters and ghost writes full or partial tax returns when fellow tax professionals get stumped.
David is a tax reference for many journalists including money.cnn.com. He has also been quoted in various newspapers around the country and has published articles in NATP's Tax Practitioner Journal and NAEA's EAJournal. Several times he served as a panel member on NAEA's TaxTalkToday. In April 2009 David appeared on NBC's Today Show as part of a panel of tax professionals. He has served on various NAEA committees. David is a past editor of the NAEA EAJournal and has served on the NAEA Education Committee and NAEA Education Foundation.
David became an enrolled agent in March, 1982. He has a Bachelor's Degree in Accounting and Associate Degrees in Accounting and Data Processing. He is a member of NAEA and NATP and a Fellow of NTPI.

Ben Tallman, USTCP, EA, BBA
Ben Tallman is an Alumnus of the University of West Georgia, he is an NTPI Fellow, and currently has a tax practice in Atlanta.  He has taught as an instructor for many local, state, and national organizations over the past decade.
Ben has served on the NAEA National Board as Chairman of the Education Foundation, he is a prior member of the IRS Regional Liaison Committee, and a prior Education Director for two GA Affiliate Tax Organizations.  He has appeared as a panelist on Tax Talk Today, as well as, conducting an NAEA 3-Part Webinar in discussions on the Affordable Care Act.  He is a US Tax Court Practitioner and writes extensively for national tax publications and tax journals.
Ben has served as a volunteer for an Atlanta night shelter and food bank; he has served as a board member for his local Jaycee Chapter, church school board, and two state tax organizations.  He recently celebrated 44 years in tax preparation.
Content Consultant

David F. Windish, J.D., LL.M
Content Consultant
David F. Windish, J.D., LL.M. in taxation, is a tax attorney and consultant. He has served as an instructor of tax-advantaged investments at the New York Institute of Finance; an Instructor of business law at the U.S. Merchant Marine Academy, Kings Point, N.Y.; and an adjunct professor at George Mason University, Fairfax, Va. He has also served as executive editor for Tax Analysts; managing editor for Business Strategies, published by CCH; and senior editor for the Institute for Business Planning.
Mr. Windish is the author of Practical Guide to Real Estate Taxation, published by CCH and currently going into its sixth edition. Earlier works include Tax Advantaged Investments and Investor's Guide to Limited Partnerships, both published by the New York Institute of Finance. Through the Center for Video Education, he authored continuing education courses dealing with real estate and closely held corporations. Those courses included readings, case studies, and videotape segments.
Mr. Windish is a graduate of Rutgers University Law School and the New York University School of Law, Graduate Division. He has been heard as a guest speaker at professional meetings and seminars and on popular radio programs.