Now You're the Boss – Welcome to Your New Employment Tax & Compensation Concerns
This program was recorded live on Tuesday, June 9, 2020
You have one year from airing date to use this course as credit.
Purchase CPE Credits Now!
You must Log In or Register to view the Program, Resources, or Transcripts. Watch a preview below.
Continuing Education
CPE Program Knowledge Level: Overview
2 CPE Credit; NO prerequisites or advance preparation
CTEC Course #: 3022-CE-0138
IRS/RPO Approved Program
#7ZBUJ-T-00080-20-O (Online/Group) Live (Group-Internet Based)
#7ZBUJ-T-00080-20-S (QAS Self Study) Archive
Federal Tax Law (2 Hours)

Program Content
This online learning program, presented as a live webcast, will be also archived for QAS Self Study. The program will be available for viewing for 12 months after the live webcast. A panel of IRS and industry experts will present the content during a live, interactive discussion, where participant questions can be submitted. Questions will be answered live on the program or posted on the Resources page.

The program, through a lively round-table discussion and real time interaction with the audience, looks at the tax issues that employers face as they grow their businesses through the addition of employees. The program will focus on the income and employment tax and reporting issues of concern to all employers. Panelists will examine issues relating to wage withholding and employment tax payments. The panel also will explore the complications that arise from providing "fringe" benefits, including health care, and offering retirement savings assistance to employees.
By the end of the program, participants will have a practical understanding, through accurate, current, and effectively designed communications, of the major tax issues confronting employers expanding their businesses with the addition of employees.
Program Learning Objectives
Identify the maximum amount that can be contributed to a Dependent Care flexible spending account.
Identify the maximum amount that can be contributed to a health care flexible spending account (health FSAs).
Identify the threshold to where employers must file payroll taxes monthly or semiweekly.
Identify for what the IRS acronym VCP stands.
Program Outline
WHEN YOU HAVE EMPLOYEES

Employees vs. Independent Contractors
When You Need an EIN
Wage Withholding and Reporting
Employment Tax Payments
Using IRS e-file for Employment Taxes
Employment Tax Penalties



EMPLOYING FAMILY MEMBERS

Reasonable Compensation
Payroll Tax Exemption



FRINGE BENFITS

Tax-Free or Taxable
Health Care

Insurance
Reimbursement
HRAs
FSAs
Information reporting

Expense Reimbursement and Per Diem
Tuition Reimbursement
Employee Gifts



EMPLOYER SPONSORED RETIREMENT SAVINGS

Nondiscrimination and Participation Requirements
IRAs
SEPs
401(k)
403(b)
Panelists
Moderator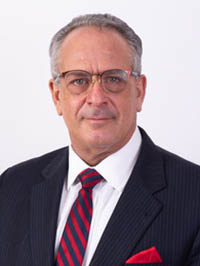 Alan Pinck, EA
A. Pinck & Associates
Alan Pinck is an Enrolled Agent with over 25 years of tax preparation experience in the San Francisco Bay Area. He has built a practice specializing in individual, small business tax preparation and audit representation. He is currently a speaker at the NTPI events, CSEA Super Seminar as well as a variety of other presentations for tax groups and small business associations. Having represented thousands of tax returns in audit, Alan has obtained tremendous insight of the audit process as well as knowledge on a wide variety of tax issues.
IRS Panelists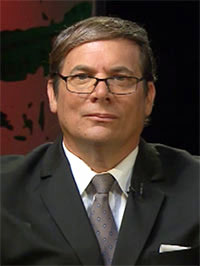 Donald Kieffer
Tax Law Specialist, Office of Employee Plans (EP)
Donald Kieffer is a tax law specialist in the IRS Employee Plans Technical Guidance function. A 1991 graduate of the Seton Hall University School of Law, he is admitted to the State bars of New Jersey and Pennsylvania. He is a member of the Taxation Section of the American Bar Association.
Industry Panelists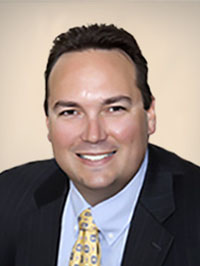 Mike Giangrande, JD, LLM
Federal Tax Editor, Spidell Publishing, Inc.
Mike Giangrande is a California licensed attorney, and has been a tax practitioner for over 20 years. He is licensed to practice before the United States Tax Court, has a B.S. in Accounting and an LL.M. (Tax) from Chapman University, and has a J.D. from Whittier Law School with a certificate of concentration in business law. Mike has spent time as an adjunct professor of law at Whittier Law School teaching various tax courses and he served as a member of the Orange County Assessment Appeals Board.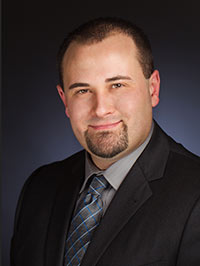 Kevin Bratcher, CPA
Partner, Hock Bratcher LLP
Kevin Bratcher is an Certified Public Accountant with over 15 years of industry and public accounting experience in Silicon Valley. He has been a partner at Hock Bratcher LLP since 2017, managing a firm of 20+ professionals across 5 locations, that focuses on advisory and consulting with small business clients in a wide variety of industries. He is also a leading expert in equity tax planning matters for stock based compensation. He is also one of the founding members of the Thomson Reuters Practice Forward Peer Group that helps educate firms on advisory relationships with their clients to better tax planning outcomes.
Content Consultant

David F. Windish, J.D., LL.M
Content Consultant
David F. Windish, J.D., LL.M. in taxation, is a tax attorney and consultant. He has served as an instructor of tax-advantaged investments at the New York Institute of Finance; an Instructor of business law at the U.S. Merchant Marine Academy, Kings Point, N.Y.; and an adjunct professor at George Mason University, Fairfax, Va. He has also served as executive editor for Tax Analysts; managing editor for Business Strategies, published by CCH; and senior editor for the Institute for Business Planning.
Mr. Windish is the author of Practical Guide to Real Estate Taxation, published by CCH and currently going into its sixth edition. Earlier works include Tax Advantaged Investments and Investor's Guide to Limited Partnerships, both published by the New York Institute of Finance. Through the Center for Video Education, he authored continuing education courses dealing with real estate and closely held corporations. Those courses included readings, case studies, and videotape segments.
Mr. Windish is a graduate of Rutgers University Law School and the New York University School of Law, Graduate Division. He has been heard as a guest speaker at professional meetings and seminars and on popular radio programs.