Credit When Credit Is Due – Personal Tax Credits and Preparer's Due Diligence
This program was recorded live on Tuesday, May 18, 2021
You have one year from airing date to use this course as credit.
Purchase CPE Credits Now!
You must Log In or Register to view the Program, Resources, or Transcripts. Watch a preview below.
Continuing Education
CPE Program Knowledge Level: Overview
2 CPE Credit; NO prerequisites or advance preparation
CTEC Course #: 3022-CE-0144
IRS/RPO Approved Program
#7ZBUJ-T-00086-21-O (Online/Group) Live (Group-Internet Based)
#7ZBUJ-T-00086-21-S (QAS Self Study) Archive
Federal Tax Law (2 Hours)

Program Content
This online learning program, presented as a live webcast, will be also archived for QAS Self Study. The program will be available for viewing for 12 months after the live webcast. A panel of IRS and industry experts will present the content during a live, interactive discussion, where participant questions can be submitted. Questions will be answered live on the program or posted on the Resources page.

The program, through a lively round-table discussion and real time interaction with the audience, looks at the many tax credits available to individual taxpayers. The program will focus on both refundable and non-refundable tax credits and the limitations that apply to those credits. Panelists also will examine special due diligence requirements that apply to return preparers who make use of certain credits on behalf of their clients. The panel also will explore the penalties that apply to return preparers who fall short of the required due diligence.
By the end of the program, participants will have a practical understanding, through accurate, current, and effectively designed communications, of the major tax credits for individual taxpayers and the related due diligence requirements that apply to tax professionals and return preparers.
Program Learning Objectives
Identify the form used to figure and take residential energy credits.
Identify the IRS Publication that explains the tests a taxpayer must meet to claim the credit for child and dependent care expenses.
Identify the section number that expands the child and dependent care tax credit for the 2021 taxable year only.
Identify the box on the W-2 that shows the total amount of dependent care benefits that the employer paid to the taxpayer or incurred on the taxpayer's behalf.
Program Outline
Non-Refundable Credits

Dependent care
Child

Adoption

Elderly and disabled

American opportunity and lifetime learning

Retirement savings contributions

Nonbusiness energy property

Residential energy efficient property

Alternative motor vehicles



Limitations on Non-Refundable Credits


Refundable Credits

EIP Economic Impact Payment / Recovery rebate
Earned income
Health insurance premium assistance



Due Diligence Requirements


Credits to which requirements apply

Form 8867

Computation worksheet

Knowledge of preparer

Record retention



Penalties for Due Diligence Failures
Panelists
Moderator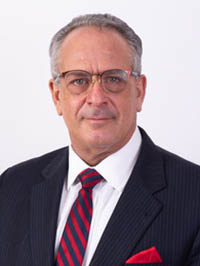 Alan Pinck, EA
A. Pinck & Associates
Alan Pinck is an Enrolled Agent with over 30 years of tax preparation experience in the San Francisco Bay Area. He has built a practice specializing in individual, small business tax preparation and audit representation. You have seen Alan presenting at NTPI events, CSEA Super Seminar, Spidell Publishing as well as a variety of other presentations for tax groups and small business associations. Having represented thousands of tax returns in audit, Alan has obtained tremendous insight of the audit process as well as knowledge on a wide variety of tax issues.
IRS Panelists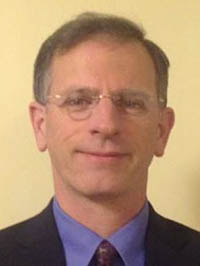 Joseph McCarthy, CPA
Tax Specialist, Communications & Liaison,
Internal Revenue Service
Joe has worked for the Internal Revenue Service for 29 years. He began as a Revenue Agent auditing self-employed individuals and small businesses. During that time, he worked primarily on tax civil cases but was also a cooperating Agent on a number of criminal investigations. Currently Joe is the liaison for and does outreach to tax professional organizations and their membership in New England. Joe is a member of the IRS national webinar team and has been a long-time speaker at numerous fall CPE seminars in the northeast. Joe has a Bachelor of Science degree in accounting from Quinnipiac College and is a Certified Public Accountant.
Industry Panelist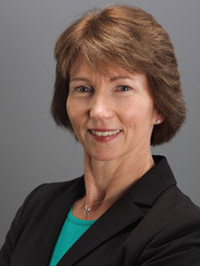 Terry Durkin, EA, MBA
Principal, Durkin Associates Tax Services
Terry Durkin, EA, MBA is the principal of Durkin Associates based in Burlington, Massachusetts. She specializes in individual, small business, and trust tax return consultation, preparation and representation. Terry is a past president of the National Association of Enrolled Agents (NAEA) and the Massachusetts Society of Enrolled Agents (MaSEA). Terry also testified before the U.S. Congressional Subcommittee on Economic Growth, Tax, and Capital Access at the hearing titled, Cash Accounting: A Simpler Method for Small Firms

Terry received her BS degree in applied mathematics with computer science from Yale University and her MBA degree with a concentration in finance from New York University. She is also a fellow of the National Tax Practice Institute (NTPI) and a member of the Boston Estate Planning Council (BEPC). In her spare time, Terry enjoys golfing.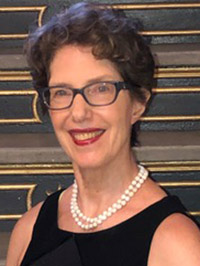 Phyllis Jo Kubey, EA CFP, NTPI Fellow
Phyllis Jo Kubey, has prepared tax returns and offered tax planning, representation, and consultation services since 1986. 
A strong advocate for IRS/practitioner dialogue, Phyllis served on the Internal Revenue Service Advisory Council (IRSAC) from 2017-2020 (subgroup chair 2018-2020). In 2018, she testified at a U.S. Senate hearing on IRS reform.
Phyllis also serves as president of the New York State Society of Enrolled Agents (NYSSEA) and as a director/officer of Voices of Ascension.  A woman of diverse interests, Ms. Kubey holds a Master of Music (voice) from Juilliard and is a Certified Teacher of the Alexander Technique.
Content Consultant

David F. Windish, J.D., LL.M
Content Consultant
David F. Windish, J.D., LL.M. in taxation, is a tax attorney and consultant. He has served as an instructor of tax-advantaged investments at the New York Institute of Finance; an Instructor of business law at the U.S. Merchant Marine Academy, Kings Point, N.Y.; and an adjunct professor at George Mason University, Fairfax, Va. He has also served as executive editor for Tax Analysts; managing editor for Business Strategies, published by CCH; and senior editor for the Institute for Business Planning.
Mr. Windish is the author of Practical Guide to Real Estate Taxation, published by CCH and currently going into its sixth edition. Earlier works include Tax Advantaged Investments and Investor's Guide to Limited Partnerships, both published by the New York Institute of Finance. Through the Center for Video Education, he authored continuing education courses dealing with real estate and closely held corporations. Those courses included readings, case studies, and videotape segments.
Mr. Windish is a graduate of Rutgers University Law School and the New York University School of Law, Graduate Division. He has been heard as a guest speaker at professional meetings and seminars and on popular radio programs.