When the Revenue Agent Comes A'Knockin' – The Field Audit and Your Appeal Rights
This program was recorded live on Tuesday, May 17, 2022
You have one year from airing date to use this course as credit.
Purchase CPE Credits Now!
You must Log In or Register to view the Program, Resources, or Transcripts. Watch a preview below.
Continuing Education
CPE Program Knowledge Level: Overview
2 CPE Credit; NO prerequisites or advance preparation
CTEC Course #: 3022-CE-0151
IRS/RPO Approved Program
#7ZBUJ-T-00095-22-O (Online/Group) Live (Group-Internet Based)
#7ZBUJ-T-00095-22-S (QAS Self Study) Archive
Federal Tax Law (2 Hours)

Program Content
This online learning program, presented as a live webcast, will be also archived for QAS Self Study. The program will be available for viewing for 12 months after the live webcast. A panel of IRS and industry experts will present the content during a live, interactive discussion, where participant questions can be submitted. Questions will be answered live on the program or posted on the Resources page.

The program, through a lively round-table discussion and real time interaction with the audience, examines how taxpayers become subject to an IRS field examination or audit. The program will focus on why some returns are selected for a field audit and what takes place during such an examination. Panelists will examine any limitations placed on the conduct of a field examination and the right of taxpayers to representation during the audit process. The panel also will discuss the negotiations that may take place during a field audit and the various avenues of appeal open to taxpayers following the audit.
By the end of the program, participants will have a practical understanding, through accurate, current, and effectively designed communications, of how returns become the subject of a field audit, the actual audit process, and the taxpayer's rights during and after a field examination.
Program Learning Objectives
Identify how tax returns become subject to an IRS field audit.
Identify what takes place during the course of a field audit.
Identify the limitations on a field audit and the rights of the taxpayer during the course of the audit.
Identify the avenues of appeal available to the taxpayer during and after the conduct of a field audit.
Program Outline
Returns Subject to Field Examination

How Returns Are Selected
What Takes Place during a Field Audit
Repetitive Examinations
Other Limitations on Field Examinations
Investigation by Special Agent
Taxpayer Representation
Taxpayer Ability to Limit Audit (what to do if auditor goes off on searching)

Negotiation With Agent

Agreed Cases
Unagreed Cases (managers conference raise arguments In compliance)
Fast Track Mediation (Program does it work)
Case Review
Reopening Closed Cases (Audit Recon 90 day retry)
30-day Letter / 90 - Day

Administrative Tax Appeal

Statute of Limitations and Appeals
IRS Office of Appeals (conference techniques used secure messaging)
Initiating an Appeal
Appeals Conference
Settlement
Petition Tax court
Panelists
Moderator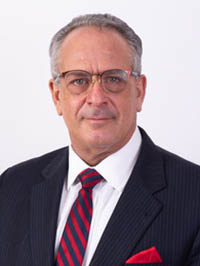 Alan Pinck, EA
A. Pinck & Associates
Alan Pinck is an Enrolled Agent with over 30 years of tax preparation experience in the San Francisco Bay Area. He has built a practice specializing in individual, small business tax preparation and audit representation. You have seen Alan presenting at NTPI events, CSEA Super Seminar, Spidell Publishing as well as a variety of other presentations for tax groups and small business associations. Having represented thousands of tax returns in audit, Alan has obtained tremendous insight of the audit process as well as knowledge on a wide variety of tax issues.
IRS Panelists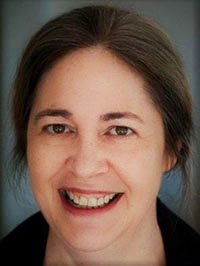 Cathye Mason
Stakeholder Liaison, Internal Revenue Service
Cathye Mason joined the Portland team in the Stakeholder Liaison Division of the Internal Revenue Service in October 2019 and really enjoys the connections she has made with tax professionals and small business stakeholders. Prior to her recent move she spent over nine years as a Revenue Agent in the Small Business/Self-Employed Division in the Salem, Oregon office where she developed extensive knowledge of business tax law and met many interesting taxpayers.
She has held an active CPA license in Oregon since 2015 and she has taught CPE courses internally for the Small Business/Self Employed division, Western Area. Before joining the IRS, at various times, she managed a small medical practice, prepared tax returns as an Oregon Licensed Tax Consultant, provided bookkeeping and payroll services and worked in stock brokerage operations. She holds a BA in Geography from West Virginia University and a Post-Baccalaureate Certificate in Accounting from Southern Oregon University.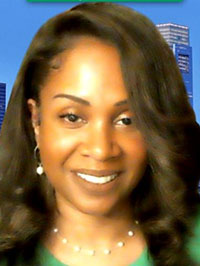 April Adams-Johnson
Senior Advisor to the Chief of Appeals, Independent Office of Appeals, Internal Revenue Service
April Adams-Johnson is the Senior Advisor to the Chief, Appeals in the Independent Office of Appeals ("Appeals"). In this role, she serves as a national federal tax law expert and an advisor to the Chief of Appeals, oversees policies and practices applicable to complex tax cases, and assists the Chief and key stakeholders in addressing technical tax and taxpayer-experience related issues.
Prior to this assignment, April served as an attorney advisor in Appeals, where she provided legal and technical advice to the Chief of Appeals on complex tax law issues, IRS settlement initiatives, strategic priorities, and legislative proposals and as a senior attorney in the LB&I Division Counsel Office and the Office of Associate Chief Counsel (International).
April received her B.A. from the University of Virginia and her J.D. from Yale Law School, where she has taught as adjunct for the past few years. Prior to joining the IRS, she worked as an associate attorney at Caplin & Drysdale in Washington, D.C. and Sidley Austin LLP in Chicago, Illinois.
Industry Panelists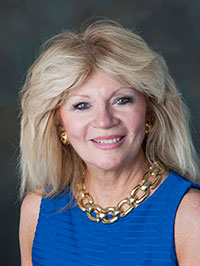 Jo-Ann Weiner
J. L. Weiner & Associates, LLC
Jo-Ann Weiner worked for the IRS for 35 years before starting her forensic tax accounting practice in 2013. Her practice, J. L. Weiner & Associates, LLC consists of tax controversy resolution, matrimonial disputes and business litigations. Jo-Ann is a licensed Enrolled Agent a Certified Tax Resolution Specialist, and a Certified Fraud Examiner.
The tax controversy work Jo-Ann has had includes representing corporate or individual clients being audited, resolution of tax liens, levy's, offers in compromise, penalty abatement, Trust Fund Recovery Penalties, employment tax problems, amended returns, bankruptcies, installment agreements, innocent spouse relief, appeals cases, statute of limitations, collection statutes, criminal investigation representations, and civil case closings after plea agreements have been entered into.
Jo-Ann is a member of the Association of Certified Fraud Examiners, a member of the National Association of Enrolled Agents and the New Jersey Society of Enrolled Agents and a member of the American Society of Tax Problem Solvers. She is a Director on the Board of the NJSEA leading several initiatives for them. She serves on the Burlington County Women's Advisory Council. In addition, Jo-Ann is on the Executive Leadership Team and the Red Dress Circle for the American Heart Association. Jo-Ann is a member of NAWBO's National Advocacy Council. and a past Board Member for the National Association of Women Business Owners - SJ, NAWBO. Jo-Ann received NAACP's Frances Hooks Award in 2014 for "showing courage in promoting diversity and building bridges across cultures and was named a "Woman to Watch" by SJ Biz magazine.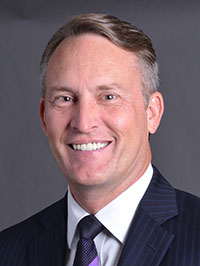 David Gannaway, EA, NTPI Fellow
Principal, Bederson LLP
Forensic Accounting, Litigation Support & Tax Controversy
As an EA, David is retained to represent clients before the IRS Examination, Collection and Appeals Divisions and State Tax Authorities, in controversy matters involving corporate and individual audits, filing of collection information statements / offers in compromise, voluntary disclosures, penalty abatements and civil assessments at the conclusion of white-collar criminal investigations.
David is a 20 year veteran of the IRS as a Criminal Investigation Special Agent and Revenue Agent. His experience includes analyzing complex accounting / financial / income tax / foreign bank account reporting / international banking & movement of funds / asset forfeiture / money laundering transactions across multiple business sectors including construction, healthcare, entertainment, and professional services.
Since 2007, David has provided Kovel Accountant / Expert Witness services in private practice. David has testified as a summary / expert witness in criminal / civil trials and has been deposed in financial fraud matters. He is a frequent speaker at industry conferences and thought leader regarding fraud schemes (prevention & detection), civil / criminal income tax, Bank Secrecy Act, asset forfeiture and money laundering.
Content Consultant

David F. Windish, J.D., LL.M
Content Consultant
David F. Windish, J.D., LL.M. in taxation, is a tax attorney and consultant. He has served as an instructor of tax-advantaged investments at the New York Institute of Finance; an Instructor of business law at the U.S. Merchant Marine Academy, Kings Point, N.Y.; and an adjunct professor at George Mason University, Fairfax, Va. He has also served as executive editor for Tax Analysts; managing editor for Business Strategies, published by CCH; and senior editor for the Institute for Business Planning.
Mr. Windish is the author of Practical Guide to Real Estate Taxation, published by CCH and currently going into its sixth edition. Earlier works include Tax Advantaged Investments and Investor's Guide to Limited Partnerships, both published by the New York Institute of Finance. Through the Center for Video Education, he authored continuing education courses dealing with real estate and closely held corporations. Those courses included readings, case studies, and videotape segments.
Mr. Windish is a graduate of Rutgers University Law School and the New York University School of Law, Graduate Division. He has been heard as a guest speaker at professional meetings and seminars and on popular radio programs.