Fresh Venue, Same Tax Tune - Taxing an Expanding Gig Economy & Crypto Currencies
This program was recorded live on Tuesday, May 12, 2020
You have one year from airing date to use this course as credit.
Purchase CPE Credits Now!
You must Log In or Register to view the Program, Resources, or Transcripts. Watch a preview below.
Continuing Education
CPE Program Knowledge Level: Overview
2 CPE Credit; NO prerequisites or advance preparation
CTEC Course #: 3022-CE-0137
IRS/RPO Approved Program
#7ZBUJ-T-00079-20-O (Online/Group) Live (Group-Internet Based)
#7ZBUJ-T-00079-20-S (QAS Self Study) Archive
Federal Tax Law (2 Hours)

Program Content
This online learning program, presented as a live webcast, will be also archived for QAS Self Study. The program will be available for viewing for 12 months after the live webcast. A panel of IRS and industry experts will present the content during a live, interactive discussion, where participant questions can be submitted. Questions will be answered live on the program or posted on the Resources page.

The program, through a lively round-table discussion and real time interaction with the audience, looks at the tax issues that have arisen from the growth of the gig economy and the use of virtual, or crypto, currencies. The program will focus on tax issues of concern to both gig workers and the online market makers who have fostered the growth of the gig economy. Panelists will also examine issues relating to the short-term rental of personal residences for lodging, such as through AIRBNB. With the expanding use of virtual or crypto currencies, the panel also will explore the manner in which crypto currency transactions are taxed and the tax implications for those who "mine" virtual currencies.
By the end of the program, participants will have a practical understanding, through accurate, current, and effectively designed communications, of the major tax issues confronting those engaged in the gig economy and making use of crypto currency.
Program Learning Objectives
Identify the IRS guidance providing the distinction between real money and FIAT currency used to transact within a country's borders.
Identify the Schedule typically used to report rental income.
Identify how long it typically takes to receive a determination of worker status from the IRS.
Identify the definition of an airdrop.
Program Outline
GIG ECONOMY



GIG WORKERS

Who They Are
What They Do
Employee or Contractor
Required Recordkeeping
Meeting Tax Obligations

What is taxed
Business expenses
Withholding
Estimated tax payments
Self-employment taxes
Return filing



GIG MARKET MAKERS

Operating a Marketplace or Digital Platform
Classifying Workers
Reporting Requirements
Meeting Tax Obligations



HOME RENTALS, AIRBNBs

Renting Part of a Home

Rental income
Allocation of expenses

Renting a Vacation Home or Other Residence

Full-year rental
Partial-year rental
Limitations on deductions
Personal use
Rental for less than 15 days
Ordering deductions



CRYPTO CURRENCIES

What are Crypto or Virtual Currencies
Crypto Currencies as a Capital Asset
Transactions Using Crypto Currency
Reporting Crypto Transactions in U.S. Dollars
Mining Crypto or Virtual Currencies
Panelists
Moderator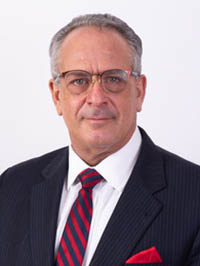 Alan Pinck, EA
A. Pinck & Associates
Alan Pinck is an Enrolled Agent with over 25 years of tax preparation experience in the San Francisco Bay Area. He has built a practice specializing in individual, small business tax preparation and audit representation. He is currently a speaker at the NTPI events, CSEA Super Seminar as well as a variety of other presentations for tax groups and small business associations. Having represented thousands of tax returns in audit, Alan has obtained tremendous insight of the audit process as well as knowledge on a wide variety of tax issues.
IRS Panelists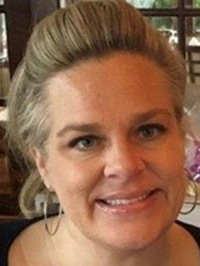 Stacey Dressler, CPA
Program Manager, Campus Case Selection
Stacey Dresser has worked with the Internal Revenue Service for over 18 years in various capacities. She is currently the Program Manager for Campus Case Selection, responsible for return selection for SB/SE Campus Examination. She is a CPA, licensed in the state of New York.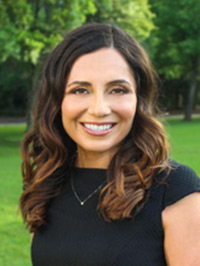 Katy Fuentes, CPA, CFE
Senior Revenue Agent, Offshore Compliance Initiatives Program
Katy Fuentes is a Senior Revenue Agent in the Offshore Compliance Initiatives Program of the Internal Revenue Service Large Business & International operating unit. Katy started her career as a domestic Revenue Agent examining large to mid-size business returns. She then moved to individual international compliance where she specialized in examining individuals and their related entities' international issues. Later, she was promoted to a Senior Revenue Agent in Offshore Compliance Initiatives where she assists and develops projects, methodologies, and techniques for identifying taxpayers who are involved in abusive transactions and financial arrangements for tax avoidance purposes. In 2018, she was assigned to the Virtual Currency Campaign team which addresses noncompliance related to the use of virtual currency through multiple treatment streams including outreach and examinations. Her academic credentials include a Bachelor's and Master's in Accounting and her professional credentials include a CPA (Certified Public Accountant) License and CFE (Certified Fraud Examiner) certification.
Industry Panelists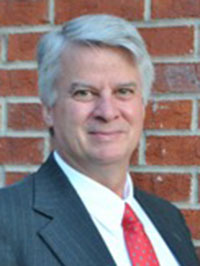 Kelly H. Myers, MBA, EA, Tax Consultant
Myers Consulting Group, LLC
Kelly H. Myers – Mr. Myers is a tax consultant with Myers Consulting Group, LLC, based in Huntsville, Alabama. Mr. Myers primarily provides seminars, tax planning, consulting, and controversy services to clients across the United States which include individuals and large to small accounting firms. He spent 30+ years with the Internal Revenue Service (retired 2017) with the last 20 years working for the Washington, DC Headquarters as a Senior Technical Advisor. His IRS experience included official guidance projects, examiner and litigation technical support, and implementing new legislation. He leverages his decades of IRS and public accounting experience to strategically add value to a varied client base. He has developed efficient tax strategies in both preparation and controversy arenas. He has been a guest speaker for numerous CPA and EA continuing education events, IRS Nationwide Tax Forums, national tax associations, and others in both live settings and webinars. Mr. Myers serves on the Federal Tax Committee for the National Society of Accountants (NSA). He has an MBA from the University of Tampa with emphasis in Accounting and Taxation. His BA is from Western Colorado University (f/k/a Western State College) with a double major in Accounting and Business Administration and a minor in Economics.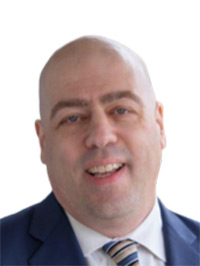 John Sheeley, EA
Tax Practice Pro, Inc
Chester, New York-based John Sheeley, EA began his career in the tax industry in 1987, passing the IRS special enrollment exam in 1995. A National Tax Practice Institute Fellow, John completed his undergraduate education at the State University of New York at Oswego.
John is also the founder of Tax Practice Pro, Inc, a national continuing education provider. His current teaching focus centers on taxation of legal marijuana businesses, problems of S-corps, and taxation of non-resident aliens and those living abroad.
Content Consultant

David F. Windish, J.D., LL.M
Content Consultant
David F. Windish, J.D., LL.M. in taxation, is a tax attorney and consultant. He has served as an instructor of tax-advantaged investments at the New York Institute of Finance; an Instructor of business law at the U.S. Merchant Marine Academy, Kings Point, N.Y.; and an adjunct professor at George Mason University, Fairfax, Va. He has also served as executive editor for Tax Analysts; managing editor for Business Strategies, published by CCH; and senior editor for the Institute for Business Planning.
Mr. Windish is the author of Practical Guide to Real Estate Taxation, published by CCH and currently going into its sixth edition. Earlier works include Tax Advantaged Investments and Investor's Guide to Limited Partnerships, both published by the New York Institute of Finance. Through the Center for Video Education, he authored continuing education courses dealing with real estate and closely held corporations. Those courses included readings, case studies, and videotape segments.
Mr. Windish is a graduate of Rutgers University Law School and the New York University School of Law, Graduate Division. He has been heard as a guest speaker at professional meetings and seminars and on popular radio programs.