Ethics & Standards for Practitioners – Circular 230 Review
This program was recorded live on Tuesday, May 8, 2018
You have one year from airing date to use this course as credit.
Purchase CPE Credits Now!
You must Log In or Register to view the Program, Resources, or Transcripts. Watch a preview below.
Continuing Education
CPE Program Knowledge Level: Ethics
2 CPE Credit; NO prerequisites or advance preparation
CTEC Course #: 3022-CE-0122
IRS/RPO Approved Program
#7ZBUJ-E-00063-18-O (Online/Group) Live (Group-Internet Based)
#7ZBUJ-E-00063-18-S (QAS Self Study) Archive
Ethics (2 Hours)

Program Content
This online learning program, presented as a live webcast, will be also archived for QAS Self Study. The program will be available for viewing for 12 months after the live webcast. A moderated panel of IRS and industry experts will present the content during a live, interactive discussion, where participant questions can be submitted. Questions will be answered live on the program or posted on the Resources page.
The program, through a lively round-table discussion and real time interaction with the audience, looks at any changes that affect the rules governing practice before the IRS and the prospects for upcoming changes. The program will focus on the role of the IRS Office of Professional Responsibility in assuring that practitioners maintain the highest ethical standards. Panelists also will focus on ethical problems most often faced by tax practitioners, the penalties that may be imposed on practitioners, and the impact of preparer penalties on the conduct of a professional's practice.
By the end of the program, participants will have a practical understanding, through accurate, current, and effectively designed communications, of the ethical obligations of practitioners, the role of OPR in enforcing ethical obligations, and the penalties imposed on practitioners who fall short.
Program Learning Objectives
Identify the obligations practitioners owe to clients and the IRS.
Identify the obligations IRS owes to tax practitioners.
Identify the role of the Office of Professional Responsibility in enforcing ethical practices by tax professionals.
Identify the penalties that may be imposed on return preparers and practitioners and the best practices to follow to avoid those penalties.
Program Outline
Ethical Issues Frequently Faced by Tax Professionals and Their Duties

Due diligence
Competence
Client records and their security
Conflicts of interest
Solicitation of clients or business
Other Duties



Office of Professional Responsibility

OPR's role in Circular 230 enforcement
Return Preparers and Circular 230 Responsibilities
Representation before OPR
Notice to practitioners
Submission of evidence
Sanctions
Hearings and appeals



Best Practices to Avoid Penalties

Failure to follow procedures
Disclosure or use of return information
Understatement of taxpayer's liability
Lack of diligence in claiming EITC
Aiding or abetting tax liability understatements
IRS procedure for applying preparer penalties
May 2018 Guest Moderator

Les Witmer, APR
Communications Consultant
Les Witmer has served as the moderator for Tax Talk Today since 2001. He is a Communications Consultant in Atlanta. He retired after a distinguished career of 34 years with the Federal Government serving the last 23 years with the Internal Revenue Service. He held various positions with the IRS in Communications and Taxpayer Information and retired during the stand-up of the Wage and Investment Division as the Director of Communications. He also was periodically assigned by the U.S. Treasury Department to the Office of Economic Cooperation and Development (OECD) to be a member of an international team that advised and conducted seminars on Taxpayer Information and Customer Service programs to tax and ministry of finance officials from Russia and other Eastern European Countries. Preceding IRS, he served on active duty with the U.S. Army including as an infantry officer in Vietnam. He had other active duty and reserve assignments culminating with being activated during Desert Storm. He retired as a Lieutenant Colonel. He holds a B.S. in Journalism from the University of Southern Mississippi and an M.S. in Public Administration from the American University.
Panelists
IRS Panelist

Stephen A. Whitlock
Director, IRS Office of Professional Responsibility
Steve was appointed as Director, Office of Professional Responsibility in August 2015, and previously served as Deputy Director from 2002 to 2007. This office administers the IRS regulations governing the practice of attorneys, CPAs, enrolled agents and enrolled actuaries, as set out in Treasury Circular 230. Under his leadership the office changed its focus to address misconduct posing a greater potential of adversely impacting tax administration, including tax opinion abuses and conflicts of interest.
Steve served as the Director, Whistleblower Office from February 2007 through July 2015. The Whistleblower Office was created by statute in December 2006, to make determinations regarding awards to individuals who report substantial violations of the Internal Revenue laws. As the first Director, Steve was responsible for developing the program, setting policy and providing oversight for Service action on information provided by whistleblowers.
In February, 1998 Steve was selected as the Director, Commissioner's Complaint Processing and Analysis Group, which designed and implemented a plan for the new organization to receive, monitor and resolve complaints and other correspondence from or about IRS employees. Steve established the strategic direction, defined the specific goals and operating guidelines, hired and trained the staff and "sold" the concept to both internal and external stakeholders. He implemented the Service's plan for mitigation of penalty under Section 1203 of the Restructuring and Reform Act of 1998 and set up the processes and procedures for the Commissioner's Review Board. Prior to assuming this position with the IRS, Steve was detailed to a team formed by the President's Council on Integrity and Efficiency to review IRS integrity and discipline programs.
Steve served as the Special Assistant for Ethics and Internal Programs, Deputy Assistant Inspector General for Inspections, Assistant Inspector General for Special Programs, Office of Inspector General, Department of Defense from September 1987 through February 1998. Steve directed several programs involving the identification, investigation and correction of fraud, waste and abuse in the Department of Defense. He directed the operations of the DoD Hotline, which served as the model for Inspector General Fraud Waste and Abuse Hotlines throughout the Executive branch. Steve also directed, and in some cases personally conducted, investigations of allegations of senior official misconduct, procurement irregularities, and personnel abuses (including whistleblower retaliation). He also directed inspections of program and organizational effectiveness in the Office of the Secretary of Defense, the Military Departments, and Defense Agencies.
Steve holds a Bachelor of Arts degree in Political Science from Auburn University, a Juris Doctor degree from Catholic University, and a Masters in Business Administration degree from George Mason University.
Industry Panelists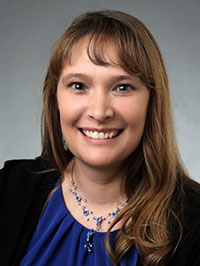 Lori Carpenter, EA, NTPI Fellow
Stadler & Company, Inc.
Lori Carpenter began as an intern with Stadler and Company and is now the Operations Manager for 5 offices in central Indiana. The firm specializes in individual and small business-tax preparation and representation, supervises bookkeeping, payroll and small business services and prepares over 7,000 returns annually.
Ms. Carpenter currently serves as Co-Chair of the Educating America Task Force for NAEA and on the Affiliate Council and Schuldiner/Smollan Memorial Fund Advisory Board. Her past experience includes service on the Public Relations, Nominating, and EVP Search Committees, attending the SSLA, Affiliate President's Exchange and Fly-In day. She has been the Indiana Affiliate Treasurer and President and is a founding member of the Wabash Valley Chapter.
Ms. Carpenter received the 2017 NAEA Emerging Leader Award, the 2016 NAEA President's Award and Stadler and Company's Impact Award. In 2013, Lori became an NTPI Fellow in 2013 and was recently nominated to serve as Director for the organization.

Jean Nelsen, Enrolled Agent
Ms. Nelsen has spent most of her career as the owner of a tax practice in the city of San Francisco, California. Her firm began as a one-woman shop and grew to include five additional professionals.
In addition to managing the firm, she was active in the state professional organization, the California Society of Enrolled Agents, (CSEA). Ms. Nelsen served as President, Chair of the Ethics and Professional Conduct Committee, representative to the California Franchise Tax Board Advisory Board and the Internal Revenue Service Practitioners Liaison.
She was the recipient of the 2017 CSEA Distinguished Service award.
Ms. Nelsen currently serves on the Board of Directors of the National Association of Enrolled Agents (NAEA). She previously served as chair of several NAEA committees, including Ethics and Professional Conduct. In May 2018, she will be installed as the 2018-2019 NAEA President.
Ms. Nelsen was the 2014 co-recipient of the NAEA Excellence in Public Awareness award.
Recently Ms. Nelsen has stepped away from the day-to-day operations of her firm and now serves as a member of the advisory board. This new role provides her with the opportunity to devote her energy towards the advancement of NAEA and the Enrolled Agent profession.
Content Consultant

David F. Windish, J.D., LL.M
Content Consultant
David F. Windish, J.D., LL.M. in taxation, is a tax attorney and consultant. He has served as an instructor of tax-advantaged investments at the New York Institute of Finance; an Instructor of business law at the U.S. Merchant Marine Academy, Kings Point, N.Y.; and an adjunct professor at George Mason University, Fairfax, Va. He has also served as executive editor for Tax Analysts; managing editor for Business Strategies, published by CCH; and senior editor for the Institute for Business Planning.
Mr. Windish is the author of Practical Guide to Real Estate Taxation, published by CCH and currently going into its sixth edition. Earlier works include Tax Advantaged Investments and Investor's Guide to Limited Partnerships, both published by the New York Institute of Finance. Through the Center for Video Education, he authored continuing education courses dealing with real estate and closely held corporations. Those courses included readings, case studies, and videotape segments.
Mr. Windish is a graduate of Rutgers University Law School and the New York University School of Law, Graduate Division. He has been heard as a guest speaker at professional meetings and seminars and on popular radio programs.