Federal Tax Update Individuals & Businesses
This program was recorded live on Tuesday, January 19, 2021
You have one year from airing date to use this course as credit.
Purchase CPE Credits Now!
You must Log In or Register to view the Program, Resources, or Transcripts. Watch a preview below.
Continuing Education
CPE Program Knowledge Level: Update
3 CPE Credit; NO prerequisites or advance preparation
CTEC Course #: 3022-CE-0143
IRS/RPO Approved Program
#7ZBUJ-U-00085-21-O (Online/Group) Live (Group-Internet Based)
#7ZBUJ-U-00085-21-S (QAS Self Study) Archive
Federal Tax Law Update (3 Hours)

For this 3 credit program you need to have purchased a 15 Credit or 3 Credit package
Program Content
This online learning program, presented as a live webcast, will be also archived for QAS Self Study. The program will be available for viewing for 12 months after the live webcast. A panel of IRS and industry experts will present the content during a live, interactive discussion, where participant questions can be submitted. Questions will be answered live on the program or posted on the Resources page.
The program, through a lively round-table discussion and real time interaction with the audience, looks at the administrative and legislative changes to the rules affecting the filing of both individual and business returns for the 2020 tax year, including any enacted or proposed tax reform. Panelists will provide updates on the start of the current filing season and review tax provisions that are expiring or have expired and the prospects for extending those provisions. Panelists will discuss recent legislative and administrative developments, especially the tax provisions of the CARES Act, relating to filing 2020 tax returns to ensure complete understanding.
By the end of the program, participants will have a practical understanding, through accurate, current, and effectively designed communications, of the changes to tax forms for the 2020 filing season, new legislation and guidance affecting those returns, and how to avoid the potential problems that may arise.
Program Learning Objectives
Identify the form used if a taxpayer was adversely affected by a qualified 2020 disaster and received a distribution described in Qualified 2020 Disaster Distribution Requirements.
Identify the IRS form for reporting gains or losses from casualties and thefts which may be deductible for taxpayers who itemize deductions.
Identify the form used to calculate credits for sick leave and family leave for certain self-employed individuals.
Identify the form replacing the use of Form 1099-MISC for reporting independent contractor payments.
Program Outline
Individual Returns

Inflation adjustments
Changes to Forms and Schedules
New IRS regulations and other guidance affecting 2020 returns
Extenders
EIP & Notice 1444
Anticipated problems



Legislation Affecting Individuals

Charitable deduction
Student loan repayment exclusion
Health care related provisions
Retirement savings provisions SECURE Act
Deadline and due date extensions



Business Returns

Inflation adjustments
Changes to Forms and Schedules
New IRS regulations and other guidance affecting 2020 returns
Extenders
Anticipated problems



Legislation Affecting Businesses

Depreciation of qualified improvement property
Net operating losses
Excess business losses
Charitable contributions
PPP Loan forgiveness
Credit for prior year minimum tax
Deadline and due date extensions
Employment and excise tax provisions
Panelists
Moderator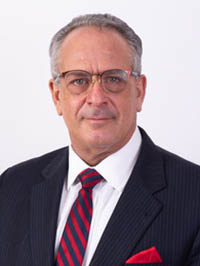 Alan Pinck, EA
A. Pinck & Associates
Alan Pinck is an Enrolled Agent with over 30 years of tax preparation experience in the San Francisco Bay Area. He has built a practice specializing in individual, small business tax preparation and audit representation. You have seen Alan presenting at NTPI events, CSEA Super Seminar, Spidell Publishing as well as a variety of other presentations for tax groups and small business associations. Having represented thousands of tax returns in audit, Alan has obtained tremendous insight of the audit process as well as knowledge on a wide variety of tax issues.
IRS Panelists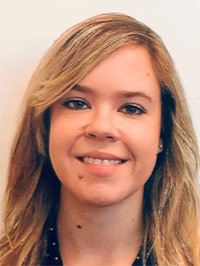 Paulette Little
Supervisory Tax Law Specialist
Tax Forms and Publications (TF&P) Division
Paulette Little is the Supervisory Tax Law Specialist for the 1040 family section in Tax Forms and Publications, a Division of the IRS. Paulette has been with the IRS for over 6 years. Prior to joining the IRS, she worked in the private sector as a policy analyst for over 8 years. Paulette holds a B.A., Phi Beta Kappa, in Government and Politics and History from the University of Maryland, College Park, and a J.D. from the University of Baltimore School of Law. She is admitted to the bar in the State of Maryland.
Industry Panelists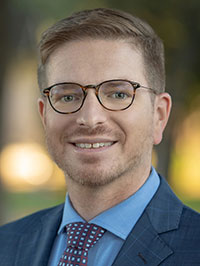 Thomas A. Gorczynski, EA, USTCP
Senior Tax Consultant, Gorczynski & Associates, LLC Editor-in-Chief, EA Journal
Thomas A. Gorczynski, EA, USTCP is a nationally recognized speaker and educator on federal tax law matters. He is editor-in-chief of EA Journal, author of the Tom Talks Taxes online newsletter, the co-author of the PassKey Learning Systems EA Review Series and co-owner of Compass Tax Educators.
He is an Enrolled Agent, a Certified Tax Planner, a National Tax Practice InstituteTM Fellow, a Certified Tax Resolution Specialist, and admitted to the bar of the United States Tax Court as a non-attorney.
Tom earned a Master of Science in Taxation from Golden Gate University and a Certificate in Finance and Accounting from the Wharton School at the University of Pennsylvania. He received the 2019 Excellence in Education Award from the National Association of Enrolled Agents and the 2018 Member of the Year Award from the American Institute of Certified Tax Planners.
Tom's tax practice in Phoenix, Arizona focuses on implementing advanced tax reduction strategies and representing taxpayers with complex tax problems before the IRS and in the United States Tax Court. L
earn more about Tom and his upcoming educational offerings at www.gorczynski.tax.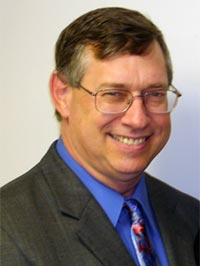 David Mellem, EA
Partner, Ashwaubenon Tax Professionals
David prepares several hundred tax returns for individuals, corporations, partnerships, estates, and trusts. 2021 is David's 43rd year of income tax preparation. He is a partner of Ashwaubenon Tax Professionals.
He has presented tax seminars for over 30 years, including presenting in Washington DC; San Juan, Puerto Rico; and London, England. Formerly David was the Research Manager of NATP. In addition to tax seminars and preparing tax returns, David provides research consulting services for Federal tax matters and ghost writes full or partial tax returns when fellow tax professionals get stumped.
David is a tax reference for many journalists including money.cnn.com. He has also been quoted in various newspapers around the country and has published articles in NATP's Tax Practitioner Journal and NAEA's EAJournal. Several times he served as a panel member on NAEA's TaxTalkToday. In April 2009 David appeared on NBC's Today Show as part of a panel of tax professionals. He has served on various NAEA committees. David is a past editor of the NAEA EAJournal and has served on the NAEA Education Committee and NAEA Education Foundation.
David became an enrolled agent in March, 1982. He has a Bachelor's Degree in Accounting and Associate Degrees in Accounting and Data Processing. He is a member of NAEA and NATP and a Fellow of NTPI.
Content Consultant

David F. Windish, J.D., LL.M
Content Consultant
David F. Windish, J.D., LL.M. in taxation, is a tax attorney and consultant. He has served as an instructor of tax-advantaged investments at the New York Institute of Finance; an Instructor of business law at the U.S. Merchant Marine Academy, Kings Point, N.Y.; and an adjunct professor at George Mason University, Fairfax, Va. He has also served as executive editor for Tax Analysts; managing editor for Business Strategies, published by CCH; and senior editor for the Institute for Business Planning.
Mr. Windish is the author of Practical Guide to Real Estate Taxation, published by CCH and currently going into its sixth edition. Earlier works include Tax Advantaged Investments and Investor's Guide to Limited Partnerships, both published by the New York Institute of Finance. Through the Center for Video Education, he authored continuing education courses dealing with real estate and closely held corporations. Those courses included readings, case studies, and videotape segments.
Mr. Windish is a graduate of Rutgers University Law School and the New York University School of Law, Graduate Division. He has been heard as a guest speaker at professional meetings and seminars and on popular radio programs.