(Ethics) Your Obligations to Client and IRS – Circular 230 Update
This program was recorded live on Tuesday, November 19, 2019
You have one year from airing date to use this course as credit.
Purchase CPE Credits Now!
You must Log In or Register to view the Program, Resources, or Transcripts. Watch a preview below.
Continuing Education
CPE Program Knowledge Level: Ethics
2 CPE Credit; NO prerequisites or advance preparation
CTEC Course #: 3022-CE-0131
IRS/RPO Approved Program
#7ZBUJ-E-00071-19-O (Online/Group) Live (Group-Internet Based)
#7ZBUJ-E-00071-19-S (QAS Self Study) Archive
Ethics (2 Hours)

Program Content
This online learning program, presented as a live webcast, will be also archived for QAS Self Study. The program will be available for viewing for 12 months after the live webcast. A panel of IRS and industry experts will present the content during a live, interactive discussion, where participant questions can be submitted. Questions will be answered live on the program or posted on the Resources page.
The program, through a lively round-table discussion and real time interaction with the audience, examines the changes that affect the rules governing practice before the IRS and the prospects for upcoming changes. The program will focus on the role of the IRS Office of Professional Responsibility in assuring that practitioners maintain the highest ethical standards. Panelists also will focus on ethical problems most often faced by tax practitioners, the penalties that may be imposed on practitioners, and the impact of penalties on the conduct of a professional's practice.
By the end of the program, participants will have a practical understanding, through accurate, current, and effectively designed communications, of the ethical obligations of practitioners, the role of OPR in enforcing ethical obligations, and the penalties imposed on practitioners who fall short.
Program Learning Objectives
Identify the IRS form of public reprimand for a practitioner.
Identify a form of formal discipline that is not authorized by Circular 230.
Identify the fee for this year's PTIN renewal process.
Identify a new item on this year's PTIN renewal form.
Program Outline
Duties Tax Practitioners Owe Their Clients

Due diligence
Competence

Protection for client records

Avoiding conflicts

Other duties

Office of Professional Responsibility


OPR enforcement of practitioner duties

Practitioners' rights in OPR enforcement activities

Penalties OPR may impose

Best practices to avoid penalties

Return Preparers


PTIN administration

Annual Filing Season Program


Program upheld by DC Circuit


Return preparer responsibilities

Return preparer due diligence

Panelists
Moderator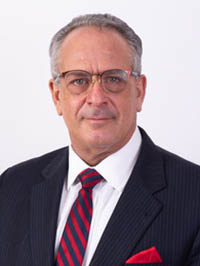 Alan Pinck, EA
A. Pinck & Associates
Alan Pinck is an Enrolled Agent with over 25 years of tax preparation experience in the San Francisco Bay Area. He has built a practice specializing in individual, small business tax preparation and audit representation. He is currently a speaker at the NTPI events, CSEA Super Seminar as well as a variety of other presentations for tax groups and small business associations. Having represented thousands of tax returns in audit, Alan has obtained tremendous insight of the audit process as well as knowledge on a wide variety of tax issues.
Industry Panelists

Lonnie Gary, EA, USTCP
Partner, Young, Craig & Co., LLP
Lonnie Gary is an Enrolled Agent from Mountain View, California and specializes in federal and state tax agency representation.  Lonnie has been preparing tax returns professionally for over thirty years and passed the Special Enrollment Exam in 1992.  He is also admitted to practice before the United States Tax Court as a non-attorney.
Lonnie served on the Internal Revenue Service Advisory Council (IRSAC) where he was Chair of the Office of Professional Responsibility (OPR) Sub-group.  He also served on the San Francisco IRS District Director's Practitioner Panel. Lonnie has presented tax seminars to various business groups, college classes, IRS Forums and EA chapters.  He has also appeared on the Tax Talk Today program discussing professional ethics and tax law changes.
Lonnie currently serves on the PAC Steering Committee of NAEA and is past president (2014-2015).  He is also a past president (2003-2004) of the California Society of Enrolled Agents (CSEA) and past president (1999-2000) of the East Bay Association of Enrolled Agents (EBAEA).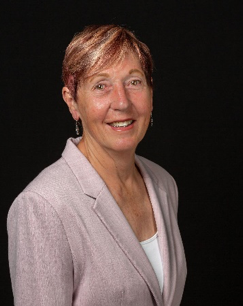 Jean Nelsen, EA
Jean Nelsen is an enrolled agent who has spent most of her career as the owner of a tax practice in the city of San Francisco, California.  My firm began as a one-woman shop and grew to include five additional professionals.
While growing her firm, Jean was active in her state professional organization, California Society of Enrolled Agents, (CSEA).  I served as President, chair of the Ethics and Professional Conduct Committee and as representative to the State of California Franchise Tax Board Advisory Board and the Internal Revenue Service Practitioners Liaison. 
Jean has also been active in her national association, the National Association of Enrolled Agents (NAEA), which is the only organization dedicated to the needs of enrolled agents, America's tax experts. She currently serves as Immediate Past President, following a term as President, and has also chaired several NAEA committees, including Ethics and Professional Conduct.
She counts among her awards the NAEA Excellence in Public Awareness award (2014) and the CSEA Distinguished Service award (2017).
She recently stepped away from the day to day operations of her firm, and now serves as a member of its advisory board.  This new role provides me with the opportunity to devote my energy towards the advancement of NAEA and the enrolled agent profession.
Content Consultant

David F. Windish, J.D., LL.M
Content Consultant
David F. Windish, J.D., LL.M. in taxation, is a tax attorney and consultant. He has served as an instructor of tax-advantaged investments at the New York Institute of Finance; an Instructor of business law at the U.S. Merchant Marine Academy, Kings Point, N.Y.; and an adjunct professor at George Mason University, Fairfax, Va. He has also served as executive editor for Tax Analysts; managing editor for Business Strategies, published by CCH; and senior editor for the Institute for Business Planning.
Mr. Windish is the author of Practical Guide to Real Estate Taxation, published by CCH and currently going into its sixth edition. Earlier works include Tax Advantaged Investments and Investor's Guide to Limited Partnerships, both published by the New York Institute of Finance. Through the Center for Video Education, he authored continuing education courses dealing with real estate and closely held corporations. Those courses included readings, case studies, and videotape segments.
Mr. Windish is a graduate of Rutgers University Law School and the New York University School of Law, Graduate Division. He has been heard as a guest speaker at professional meetings and seminars and on popular radio programs.