Taxes Left Behind – Decedent's Final Return and Income Taxation of Estate
This program was recorded live on Tuesday, October 19, 2021
You have one year from airing date to use this course as credit.
Purchase CPE Credits Now!
You must Log In or Register to view the Program, Resources, or Transcripts. Watch a preview below.
Continuing Education
CPE Program Knowledge Level: Overview
2 CPE Credit; NO prerequisites or advance preparation
CTEC Course #: 3022-CE-0148
IRS/RPO Approved Program
#7ZBUJ-T-00090-21-O (Online/Group) Live (Group-Internet Based)
#7ZBUJ-T-00090-21-S (QAS Self Study) Archive
Federal Tax Law (2 Hours)

Program Content
This online learning program, presented as a live webcast, will be also archived for QAS Self Study. The program will be available for viewing for 12 months after the live webcast. A panel of IRS and industry experts will present the content during a live, interactive discussion, where participant questions can be submitted. Questions will be answered live on the program or posted on the Resources page.
The program, through a lively round-table discussion and real time interaction with the audience, looks at the income tax issues that remain following the death of a taxpayer. The program will examine the filing of a decedent's final tax return. Panelists also will discuss the concept of an individual's estate as a separate taxable entity, including the calculation of an estate's income and deductions, and the required filing of a fiduciary tax return and accompanying schedules K-1. The panel also will take up how beneficiaries of a decedent are treated when they receive various assets from a decedent and distributions of money or property in the course of an estate's administration.
By the end of the program, participants will have a practical understanding, through accurate, current, and effectively designed communications, of the major income tax issues confronting survivors following a decedent's death.
Program Learning Objectives
Identify the maximum tax rate for long-term capital gains and qualified dividends.
Identify the maximum tax rate for long-term capital gains and qualified dividends for tax year 2021.
Identify the form used to report certain transactions with foreign trusts, ownership of foreign trusts under the rules of sections 671 through 679, and receipt of certain large gifts or bequests from certain foreign persons.
Identify the commonly used term for "unrealized receivables" and "inventory," as defined in Sections 751(c) and (d).
Program Outline
Decedent's Final Return

Who files?
Due date
Joint return and surviving spouse
Treatment of income and deductions
Recipients of decedent's income
Deduction for estate taxes



The Estate as Separate Taxable Entity

Form 1041 and Schedule K-1
Who files?
Accounting period
Payment of tax and estimated tax
Net investment income tax



Income of an Estate

Gross income
Income from real estate
Income from personal property
Sale of property
Gain on transfers to beneficiaries
Foreign estates



Deductions and Credits

Generally
Personal exemption
Expense deductions
Losses and bad debts
Charitable deduction
Tax credits



Distribution Deduction

Distributable net income (DNI) limit
Required distributions
Allocation of income types and related deductions
Distributions after end of tax year



Beneficiaries

Receipt of estate distributions
Basis of inherited property
Insurance and annuities
Retirement plan benefits
Spousal rollovers
Inherited IRAs
Employee death benefits
Panelists
Moderator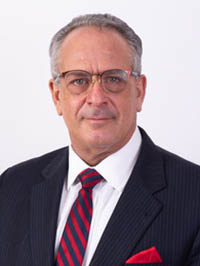 Alan Pinck, EA
A. Pinck & Associates
Alan Pinck is an Enrolled Agent with over 30 years of tax preparation experience in the San Francisco Bay Area. He has built a practice specializing in individual, small business tax preparation and audit representation. You have seen Alan presenting at NTPI events, CSEA Super Seminar, Spidell Publishing as well as a variety of other presentations for tax groups and small business associations. Having represented thousands of tax returns in audit, Alan has obtained tremendous insight of the audit process as well as knowledge on a wide variety of tax issues.
IRS Panelists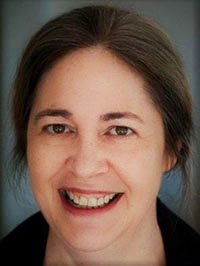 Cathye Mason
Stakeholder Liaison, Internal Revenue Service
Cathye Mason joined the Portland team in the Stakeholder Liaison Division of the Internal Revenue Service in October 2019 and really enjoys the connections she has made with tax professionals and small business stakeholders. Prior to her recent move she spent over nine years as a Revenue Agent in the Small Business/Self-Employed Division in the Salem, Oregon office where she developed extensive knowledge of business tax law and met many interesting taxpayers.
She has held an active CPA license in Oregon since 2015 and she has taught CPE courses internally for the Small Business/Self Employed division, Western Area. Before joining the IRS, at various times, she managed a small medical practice, prepared tax returns as an Oregon Licensed Tax Consultant, provided bookkeeping and payroll services and worked in stock brokerage operations. She holds a BA in Geography from West Virginia University and a Post-Baccalaureate Certificate in Accounting from Southern Oregon University.
Industry Panelist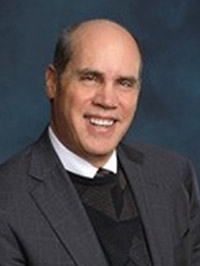 Michael R. Miranda CPA, QKA, AEP
MIRANDA CPA & Consulting LLC
Bringing 45 years of experience with tax consulting, estate planning, and employee benefits to his work as an independent consultant, Michael is the owner of MIRANDA CPA & Consulting LLC in Sioux Falls, SD.  His tax practice focuses on corporate, individual, estate and gift, and tax accounting.  He also provides employee benefit planning and consultation services for qualified, non-qualified, and health and welfare benefit plans.  As part of his IRS representation practice, Michael has worked with the National Office to obtain private letter rulings for clients, in addition to numerous EPCRS submissions and audits.  As a nationally recognized tax speaker, he maintains an active schedule presenting webinars and seminars on tax law, employee benefit planning, and estate planning.  He currently works with the National Tax Institute, the National Association of Enrolled Agents, Basics & Beyond, and other organizations that request speaker presentations.
Michael spent much of his career as a CPA with a regional CPA firm located in Northwestern Iowa, retiring after 27 years as a senior manager-shareholder with said firm.  Prior to this experience, he was a Tax Specialist with a Big 8 accounting firm in their South Bend and Minneapolis offices, providing tax and estate planning for individuals and small to medium-sized businesses.  He has earned professional designations including CPA, QKA, and AEP and through professional memberships with the American Institute of Certified Public Accountants, the American Society of Pension and Professional Actuaries, and the National Association of Estate Planning Councils.  Michael resides in Sioux Falls, SD with his wife Jeanette.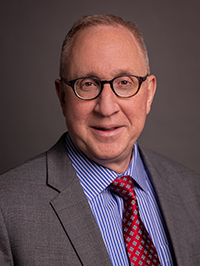 Allan J. "A.J." Reynolds, EA
A.J. Reynolds, EA has over thirty years of experience encompassing various areas of taxation. Though his practice centers on Individual, Business, and Estate Tax preparation, A.J. focuses a portion of his practice to IRS Representations. As diverse as his specializations, A.J.'s clientele, too, ranges from average workers to Fortune 500 executives. Additionally, A.J volunteers his time with the Iowa Legal Aid's Managing Attorney assisting in Tax Court cases and assorted income tax issues.
A.J. brings his everyday "in the trenches" experience to seminars and webinars for multiple organizations to assist attendees with real issues affecting tax professionals.
A.J. started his tax career with a national CPA firm in San Diego, CA after proudly serving for five years in the United States Navy onboard the Guided Missile Destroyer USS Callaghan.
Content Consultant

David F. Windish, J.D., LL.M
Content Consultant
David F. Windish, J.D., LL.M. in taxation, is a tax attorney and consultant. He has served as an instructor of tax-advantaged investments at the New York Institute of Finance; an Instructor of business law at the U.S. Merchant Marine Academy, Kings Point, N.Y.; and an adjunct professor at George Mason University, Fairfax, Va. He has also served as executive editor for Tax Analysts; managing editor for Business Strategies, published by CCH; and senior editor for the Institute for Business Planning.
Mr. Windish is the author of Practical Guide to Real Estate Taxation, published by CCH and currently going into its sixth edition. Earlier works include Tax Advantaged Investments and Investor's Guide to Limited Partnerships, both published by the New York Institute of Finance. Through the Center for Video Education, he authored continuing education courses dealing with real estate and closely held corporations. Those courses included readings, case studies, and videotape segments.
Mr. Windish is a graduate of Rutgers University Law School and the New York University School of Law, Graduate Division. He has been heard as a guest speaker at professional meetings and seminars and on popular radio programs.