What to Do and How to Respond to IRS Notices CP2000 and CP2100
This program was recorded live on Tuesday, September 25, 2018
You have one year from airing date to use this course as credit.
Purchase CPE Credits Now!
You must Log In or Register to view the Program, Resources, or Transcripts. Watch a preview below.
Continuing Education
CPE Program Knowledge Level: Overview
2 CPE Credit; NO prerequisites or advance preparation
CTEC Course #: 3022-CE-0125
IRS/RPO Approved Program
#7ZBUJ-T-00066-18-O (Online/Group) Live (Group-Internet Based)
#7ZBUJ-T-00066-18-S (QAS Self Study) Archive
Federal Tax Law (2 Hours)

Program Content
This online learning program, presented as a live webcast, will be also archived for QAS Self Study. The program will be available for viewing for 12 months after the live webcast. A moderated panel of IRS and industry experts will present the content during a live, interactive discussion, where participant questions can be submitted. Questions will be answered live on the program or posted on the Resources page.
The program, through a lively round-table discussion and real time interaction with the audience, looks at how the IRS uses the mail to review many tax return issues. The program will examine when the IRS issues a Notice CP2000 to propose a change in tax, or a Notice 2501 to reconcile payer reported information and amounts reported on an individual's return. Panelists will discuss how taxpayers should respond to these notices and how to go about resolving disputes. The panel also will take up the matter of backup withholding and the actions payers should take after receiving a Notice CP2100. Panelists will discuss how information return filers may avoid problems with payee information before filing their information returns.
By the end of the program, participants will have a practical understanding, through accurate, current, and effectively designed communications, of when the IRS will issue a Notice CP2000 or CP2501 and how taxpayers should respond, when backup withholding may be required and how the recipient of a Notice CP2100 should respond, and how payers who must report information to the IRS may avoid problems with payee information.
Program Learning Objectives
Identify which unit of the IRS issues CP 2000 notices.
Identify how many Automated Underreporter Units there are in the United States.
Identify the number of days a taxpayer has to respond to a CP 2000 notice.
Identify the section of the Internal Revenue Manual (IRM) that explains the specific instances when a CP 2501 notice will be issued.
Program Outline
Tax Return Reviews by Mail

What is a Notice CP2000
How to Respond

If you agree
If you disagree

What is a Notice CP2501
How to Respond

If you agree
If you disagree

IRS Tips for responding
How to Submit Supporting Documents
Resolving Disagreements

Appeal within IRS
Petition the Tax Court



Backup Withholding

Payments subject to backup withholding
When is backup withholding required
When does IRS issue a Notice CP2100 or CP2100A
What to do after receiving a CP2100



Avoiding Problems with Payee Info

On-line TIN Matching Program
The Social Security Number Verification Service
Panelists
Moderator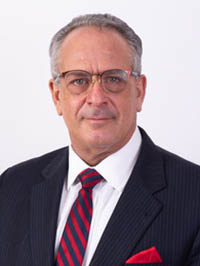 Alan Pinck, EA
A. Pinck & Associates
Alan Pinck is an Enrolled Agent with over 25 years of tax preparation experience in the San Francisco Bay Area. He has built a practice specializing in individual, small business tax preparation and audit representation. He is currently a speaker at the NTPI events, CSEA Super Seminar as well as a variety of other presentations for tax groups and small business associations. Having represented thousands of tax returns in audit, Alan has obtained tremendous insight of the audit process as well as knowledge on a wide variety of tax issues.
IRS Panelist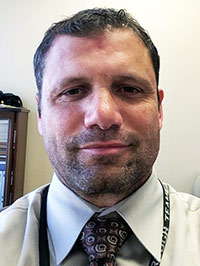 Timothy Bilotta
Acting Small Business/Self Employed Assistant to the Director for Campus and Field Examination Policy
Tim began working at the IRS 23 years ago. The last eight years he served as the General Program Field Examination Territory Manager in the Southwest Area. Prior to this he held positions as the Technical Analyst to the Director of Technical Services, a General Program Manager, Employment Tax Specialty Manager and several other managerial roles in the SB/SE division.
Tim attended the University of Southern California where he obtained a master's degree in Business Administration. Over the past 17 years Tim has worked as an educator for accounting at Glendale Community College. He also has an active CPA license.
Industry Panelists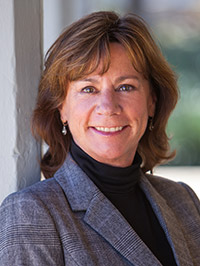 Margaret Dunn, EA

Margaret "Margy" Dunn is an enrolled agent based out of Monterey, CA and Kaua'i, HI. Margy began her career as a tax professional in 1982 and remains passionate on the subject of taxation. Her background as a business owner gives her unique insight into the legal and financial aspects of business entities. Margy is also a retired licensed FINRA investment advisor and provides her clients with expertise in the subject of investments and retirement planning.
After becoming an enrolled agent in 1997, Margy became a Fellow of the National Association of Enrolled Agents' (NAEA) prestigious National Tax Practice Institute (NTPI). Margy has been an active member of NAEA since that year. Since selling her tax practice in 2012, Margy has devoted her time to representation work and mentoring young tax professionals to help further their careers in tax representation, return preparation, and tax planning activities.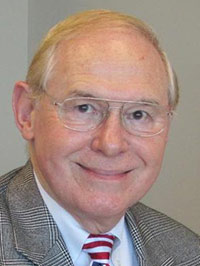 Bill Nemeth, EA

Bill Nemeth, EA, has over 30 years of experience as a tax professional - He and his wife Merry Brodie operated their tax franchise operation with 24 offices and 12,000 returns per year. They sold this business in 2012 and embarked upon a new endeavor, Tax Audit Guardians, assisting troubled taxpayers. Bill is currently GAEA President & GAEA Education Chair. He is active at the National Level as an elected member of the NAEA Affiliate Council. He holds bachelors (Kettering Institute) and masters degrees (MIT) in Mechanical Engineering and an MBA in Marketing (Wayne State University). He is an NTPI Fellow and has taught at NTPI. He is Chair of the 2017-2018 Tax Education Committee and is a member of the NAEA Education Foundation Board. He prepares and presents live programs and webinar programs on timely federal tax topics. Last year he taught the NAEA Gleim Program webinars for the SEE Part 3.
He is a member of the IRS SouthEast Stakeholder Liaison Group and is active in the IRS IMRS (Issue Management Resolution System) calls. He represents GAEA as a member of the Georgia Tax Practitioners Advisory Group and regularly meets with the State Tax Commissioner. In his spare time, he and his wife Merry are amateur beekeepers.
Content Consultant

David F. Windish, J.D., LL.M
Content Consultant
David F. Windish, J.D., LL.M. in taxation, is a tax attorney and consultant. He has served as an instructor of tax-advantaged investments at the New York Institute of Finance; an Instructor of business law at the U.S. Merchant Marine Academy, Kings Point, N.Y.; and an adjunct professor at George Mason University, Fairfax, Va. He has also served as executive editor for Tax Analysts; managing editor for Business Strategies, published by CCH; and senior editor for the Institute for Business Planning.
Mr. Windish is the author of Practical Guide to Real Estate Taxation, published by CCH and currently going into its sixth edition. Earlier works include Tax Advantaged Investments and Investor's Guide to Limited Partnerships, both published by the New York Institute of Finance. Through the Center for Video Education, he authored continuing education courses dealing with real estate and closely held corporations. Those courses included readings, case studies, and videotape segments.
Mr. Windish is a graduate of Rutgers University Law School and the New York University School of Law, Graduate Division. He has been heard as a guest speaker at professional meetings and seminars and on popular radio programs.