In the Middle – Dealing With the Biggest Tax Issues for Middle Class Taxpayers
This program was recorded live on Tuesday, September 24, 2019
You have one year from airing date to use this course as credit.
Purchase CPE Credits Now!
You must Log In or Register to view the Program, Resources, or Transcripts. Watch a preview below.
Continuing Education
CPE Program Knowledge Level: Overview
2 CPE Credit; NO prerequisites or advance preparation
CTEC Course #: 3022-CE-0133
IRS/RPO Approved Program
#7ZBUJ-T-00074-19-O (Online/Group) Live (Group-Internet Based)
#7ZBUJ-T-00074-19-S (QAS Self Study) Archive
Federal Tax Law (2 Hours)

Program Content
This online learning program, presented as a live webcast, will be also archived for QAS Self Study. The program will be available for viewing for 12 months after the live webcast. A panel of IRS and industry experts will present the content during a live, interactive discussion, where participant questions can be submitted. Questions will be answered live on the program or posted on the Resources page.

The program, through a lively round-table discussion and real time interaction with the audience, looks at the tax issues of greatest concern to middle-class taxpayers. The program will focus on tax issues relating to marriage and divorce and the raising and educating of children. Panelists will also examine issues relating to employment and self-employment, saving for retirement and spending in retirement. With homeownership playing such a large role in the lives of many middle-class taxpayers, the panel also will explore the important tax issues that affect homeowners.
By the end of the program, participants will have a practical understanding, through accurate, current, and effectively designed communications, of the major tax issues confronting middle-class taxpayers in today's environment, including marriage, children, employment, retirement, and home ownership.
Program Learning Objectives
Identify an item that is not covered under the 529 college savings plan.
Identify a group that can benefit from moving expense deductions.
Identify an expense that is not covered under the American Opportunity Tax Credit.
Identify the maximum limit for the Lifetime Learning Credit..

Program Outline
Issues Relating to Marriage and Divorce

Filing status changes

Dependents

Alimony

Property and asset division

Issues Relating to Education


Providing for children's education

Education expense deduction

Education credits

Employment-Related Issues


Wages and benefits

Job changes and relocation

Commuting and travel

Self-employment

Retirement Issues


Traditional and Roth IRAs

Employer plans

Contributions

Pre-retirement withdrawals or distributions

Rollovers

Social Security to Retirements

Issues Relating to Home Ownership


Tax deductions

Renting a personal residence

Business use of home

Sale of residence
Panelists
Moderator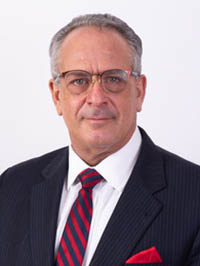 Alan Pinck, EA
A. Pinck & Associates
Alan Pinck is an Enrolled Agent with over 25 years of tax preparation experience in the San Francisco Bay Area. He has built a practice specializing in individual, small business tax preparation and audit representation. He is currently a speaker at the NTPI events, CSEA Super Seminar as well as a variety of other presentations for tax groups and small business associations. Having represented thousands of tax returns in audit, Alan has obtained tremendous insight of the audit process as well as knowledge on a wide variety of tax issues.
IRS Panelists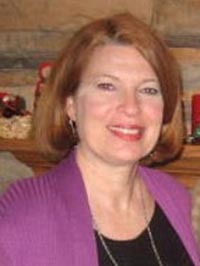 Anna Falkenstein
Senior Stakeholder Liaison, Communications & Liaison Division, Internal Revenue Service
Anna Falkenstein represents the IRS for Face-to-Face and Virtual taxpayer educational and outreach events working with tax professionals, payroll providers, industry and trade associations, small business owners, as well as in conjunction with other Federal, State and local government agencies.
Anna Falkenstein has been employed with the IRS since 1988. Prior to her work in Stakeholder Liaison Division, she held positions as a Field Revenue Officer and Offer-in-Compromise Specialist in the Collection Division. Anna regularly speaks at organization meetings, conferences, seminars and workshops, both face-to-face and via webcast, on tax related topics that are relevant to the given tax professional, payroll or small business audience.
Industry Panelists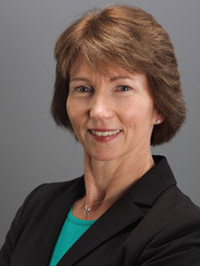 Terry Durkin, EA, MBA
Principal, Durkin Associates
Terry Durkin, EA, MBA is the principal of Durkin Associates based in Burlington, Massachusetts. She specializes in individual, small business, and trust tax return preparation and representation. Ms. Durkin is a past president of the National Association of Enrolled Agents (NAEA) and served on the NAEA Board of Directors from 2011-2017. She is also a past president of the Massachusetts Society of Enrolled Agents (MaSEA). In July 2014, Ms. Durkin testified before the U.S. Congressional Subcommittee on Economic Growth, Tax, and Capital Access at the hearing titled, Cash Accounting: A Simpler Method for Small Firms.
Prior to becoming an enrolled agent in 2005, Ms. Durkin worked 21 years in the software industry with companies including IBM. She received her BS degree in applied mathematics with computer science from Yale University and her MBA degree with a concentration in finance from New York University. She is also a fellow of the National Tax Practice Institute (NTPI) as well as a member of the National Association of Tax Professionals (NATP) and the Boston Estate Planning Council (BEPC).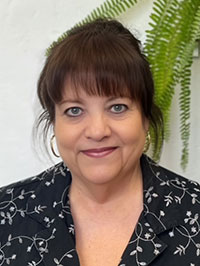 Jane Ryder, EA, CPA
Brass Tax Ryder Professional Group, Inc
Jane Ryder has been providing tax preparation, accounting services, and tax collection resolution services since 1980. She runs her San Diego CPA firm, Brass Tax Ryder Professional Group, Inc., and writes and speaks on many income tax, business compliance and accounting topics.
Jane has a business-centric practice, preparing and consulting on tax, accounting, and compliance matters for Corporations, S-corporations, LLC's, Partnerships, and Trusts. She also specializes in IRS and state agencies collection problems, payment plans, audit representation, audit appeals, offers in compromise, and other compliance-related issues.
Content Consultant

David F. Windish, J.D., LL.M
Content Consultant
David F. Windish, J.D., LL.M. in taxation, is a tax attorney and consultant. He has served as an instructor of tax-advantaged investments at the New York Institute of Finance; an Instructor of business law at the U.S. Merchant Marine Academy, Kings Point, N.Y.; and an adjunct professor at George Mason University, Fairfax, Va. He has also served as executive editor for Tax Analysts; managing editor for Business Strategies, published by CCH; and senior editor for the Institute for Business Planning.
Mr. Windish is the author of Practical Guide to Real Estate Taxation, published by CCH and currently going into its sixth edition. Earlier works include Tax Advantaged Investments and Investor's Guide to Limited Partnerships, both published by the New York Institute of Finance. Through the Center for Video Education, he authored continuing education courses dealing with real estate and closely held corporations. Those courses included readings, case studies, and videotape segments.
Mr. Windish is a graduate of Rutgers University Law School and the New York University School of Law, Graduate Division. He has been heard as a guest speaker at professional meetings and seminars and on popular radio programs.