BOOM! The Tax Bombs Baby Boomers Face
This program was recorded live on Tuesday, September 22, 2020
You have one year from airing date to use this course as credit.
Purchase CPE Credits Now!
You must Log In or Register to view the Program, Resources, or Transcripts. Watch a preview below.
Continuing Education
CPE Program Knowledge Level: Overview
2 CPE Credit; NO prerequisites or advance preparation
CTEC Course #: 3022-CE-0140
IRS/RPO Approved Program
#7ZBUJ-T-00082-20-O (Online/Group) Live (Group-Internet Based)
#7ZBUJ-T-00082-20-S (QAS Self Study) Archive
Federal Tax Law (2 Hours)

Program Content
This online learning program, presented as a live webcast, will be also archived for QAS Self Study. The program will be available for viewing for 12 months after the live webcast. A panel of IRS and industry experts will present the content during a live, interactive discussion, where participant questions can be submitted. Questions will be answered live on the program or posted on the Resources page.

The program, through a lively round-table discussion and real time interaction with the audience, looks at the tax issues that confront the baby boomer generation. The program will focus on tax issues that arise for seniors who may face declining earned income and an increasing reliance on savings and retirement plan drawdowns. Panelists will also examine issues of concern to seniors who are still struggling with offspring attending college. Downsizing is another facet of aging Boomers may face, so the panel also will explore tax issues arising from home sales or other means of financing the golden years.
By the end of the program, participants will have a practical understanding, through accurate, current, and effectively designed communications, of the major tax issues confronting the members of the Baby Boom generation.
Program Learning Objectives
Identify the form used to figure and claim both the American Opportunity and Lifetime Learning Credits.
Identify the amount of tuition expenses that can be paid by 529 plans at elementary or secondary public, private or parochial schools allowed under the Tax Cuts and Jobs Act.
Identify exceptions to the SECURE Act's 10-year rule.
Identify an expense that should not be claimed on Schedule A.
Program Outline
THE BOOMER'S TAX RETURN

Increased Standard Deduction
Credit for the Elderly
Tax on Social Security Benefits
Out-of-Pocket Volunteer Expenses
Medical Expenses
Non-Qualified Annuity Income



YOUNG BOOMERS AND COLLEGE AGE KIDS

American Opportunity Credit
Lifetime Learning Credit
Qualified Tuition Programs
Education Savings Accounts 
ABLE Accounts
Early IRA Distributions
U.S. Savings Bonds



DOWNSIZING

Reverse Mortgage
Tax-Free Home Sale
Independent and Assisted Living
Life Insurance



RETIREMENT PLAN DISTRIBUTIONS

IRAs

Early distributions
Required distributions
Survivor benefits

Pension Plans

Periodic payments
Non-Periodic payments
Tax on excess accumulations
Early distributions
Survivor benefits

Rollovers                   
Panelists
Moderator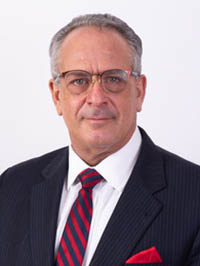 Alan Pinck, EA
A. Pinck & Associates
Alan Pinck is an Enrolled Agent with over 30 years of tax preparation experience in the San Francisco Bay Area. He has built a practice specializing in individual, small business tax preparation and audit representation. You have seen Alan presenting at NTPI events, CSEA Super Seminar, Spidell Publishing as well as a variety of other presentations for tax groups and small business associations. Having represented thousands of tax returns in audit, Alan has obtained tremendous insight of the audit process as well as knowledge on a wide variety of tax issues.
IRS Panelist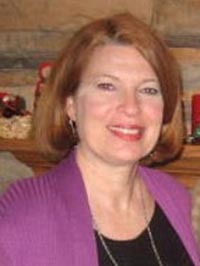 Anna Falkenstein, Senior Stakeholder Liaison
Communications & Liaison, Internal Revenue Service
Anna Falkenstein represents the IRS for Face-to-Face and Virtual taxpayer educational and outreach events working with tax professionals, payroll providers, industry and trade associations, small business owners, as well as in conjunction with other Federal, State and local government agencies.
Anna Falkenstein has been employed with the IRS since 1988. Prior to her work in Stakeholder Liaison Division, she held positions as a Field Revenue Officer and Offer-in-Compromise Specialist in the Collection Division. Anna regularly speaks at organization meetings, conferences, seminars and workshops, both face-to-face and via webcast, on tax related topics that are relevant to the given tax professional, payroll or small business audience.
Industry Panelists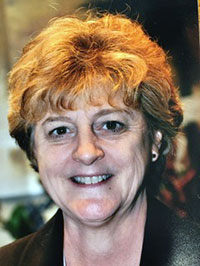 Catherine Clow, EA
Owner and Principal of CAC Professional Service, Inc.
Catherine Clow, EA, NTPI Fellow, has been a tax professional for the past 32 years. She has served as an instructor for the National Association of Enrolled Agents NTPI program, is past chair of the NAEA Education Committee, past Chair of the NTPI Planning committee, and has served on the NAEA Education Foundation Board. She received the Excellence in Education Award from NAEA in 2011 and the President's Award in 2012. She continues to teach at the local and national level.
Cathy is the owner and principal of CAC Professional Service, Inc. in Auburn, California.  CAC Professional Services offers tax return preparation, tax planning and tax representation services.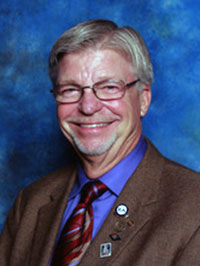 Robert (Bert) Hartmann, E.A.
Hartmann Professional Services, Inc.
Robert (Bert) Hartmann received his Enrolled Agent status in 1989 and became a NTPI Fellow in 1995. Bert is one of the founding members of the Northern Nevada Society of Enrolled Agents, where he has served as president, vice president, treasurer and is an annual update speaker for the Nevada Society. Bert's practice is located in Sparks, NV and has five employees, including two Enrolled Agents. Bert has been an instructor for the NAEA NTPI program for many years and believes that education is our road to success.
Content Consultant

David F. Windish, J.D., LL.M
Content Consultant
David F. Windish, J.D., LL.M. in taxation, is a tax attorney and consultant. He has served as an instructor of tax-advantaged investments at the New York Institute of Finance; an Instructor of business law at the U.S. Merchant Marine Academy, Kings Point, N.Y.; and an adjunct professor at George Mason University, Fairfax, Va. He has also served as executive editor for Tax Analysts; managing editor for Business Strategies, published by CCH; and senior editor for the Institute for Business Planning.
Mr. Windish is the author of Practical Guide to Real Estate Taxation, published by CCH and currently going into its sixth edition. Earlier works include Tax Advantaged Investments and Investor's Guide to Limited Partnerships, both published by the New York Institute of Finance. Through the Center for Video Education, he authored continuing education courses dealing with real estate and closely held corporations. Those courses included readings, case studies, and videotape segments.
Mr. Windish is a graduate of Rutgers University Law School and the New York University School of Law, Graduate Division. He has been heard as a guest speaker at professional meetings and seminars and on popular radio programs.