You're a Landlord – Tax Impacts Throughout Your Rental Property's Life Cycle
This program was recorded live on Tuesday, September 21, 2021
You have one year from airing date to use this course as credit.
Purchase CPE Credits Now!
You must Log In or Register to view the Program, Resources, or Transcripts. Watch a preview below.
Continuing Education
CPE Program Knowledge Level: Overview
2 CPE Credit; NO prerequisites or advance preparation
CTEC Course #: 3022-CE-0147
IRS/RPO Approved Program
#7ZBUJ-T-00089-21-O (Online/Group) Live (Group-Internet Based)
#7ZBUJ-T-00089-21-S (QAS Self Study) Archive
Federal Tax Law (2 Hours)

Program Content
This online learning program, presented as a live webcast, will be also archived for QAS Self Study. The program will be available for viewing for 12 months after the live webcast. A panel of IRS and industry experts will present the content during a live, interactive discussion, where participant questions can be submitted. Questions will be answered live on the program or posted on the Resources page.

The program, through a lively round-table discussion and real time interaction with the audience, looks at the tax issues that arise throughout the life-cycle of rental properties. The program will focus on the tax and reporting issues of acquiring, owning, operating, and selling rental real estate. Panelists will examine issues that arise during the acquisition, including the allocation of costs. The panel also will explore the concept of rent, the expenses commonly incurred in the operation of rental real estate, and the tax consequences of additions or improvements to leased property. The panel will examine the tax ramifications of the disposition of rental property, including the all-important tax-free exchange.
By the end of the program, participants will have a practical understanding, through accurate, current, and effectively designed communications, of the major tax issues that arise during the acquisition, operation, and sale of rental real estate.
Program Learning Objectives
Identify the term that refers to a major accounting method that recognizes revenues and expenses at the time cash is received or paid out.
Identify the section of the Internal Revenue Code that defines gross income as income from whatever source derived, including (but not limited to) "compensation for services, including fees, commissions, fringe benefits, and similar items."
Identify the form that calculates the total amount of business tax credits a taxpayer is eligible to claim in a single tax year, including credits that they've carried back or carried forward from other tax years.
Identify the form that is filed to change either an entity's overall accounting method or the accounting treatment of any item.
Program Outline
Property Acquisition

Is it investment or business property?
Importance of basis
Purchase
Construction
Allocation of costs
Conversion from rental Vs personal



What Is Rent?

Deferred or stepped rental
Lease with purchase options
Lease acquisition and cancellation costs
Pandemic related rent



Improvements and Additions

Improvements by landlord
Improvements by tenant



Expenses

Operating expenses
Taxes
Depreciation
Expensing and bonus depreciation
Passive activity rules
Solar energy credits



Sales and Exchanges

Gain or loss on sale
Tax-free exchanges
Reporting requirements
Other RE tax planning considerations
Reinvesting in Opportunity Zones
Panelists
Moderator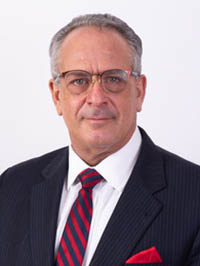 Alan Pinck, EA
A. Pinck & Associates
Alan Pinck is an Enrolled Agent with over 30 years of tax preparation experience in the San Francisco Bay Area. He has built a practice specializing in individual, small business tax preparation and audit representation. You have seen Alan presenting at NTPI events, CSEA Super Seminar, Spidell Publishing as well as a variety of other presentations for tax groups and small business associations. Having represented thousands of tax returns in audit, Alan has obtained tremendous insight of the audit process as well as knowledge on a wide variety of tax issues.
IRS Panelists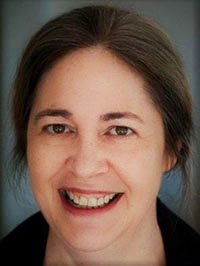 Cathye Mason
Stakeholder Liaison, Internal Revenue Service
Cathye Mason joined the Portland team in the Stakeholder Liaison Division of the Internal Revenue Service in October 2019 and really enjoys the connections she has made with tax professionals and small business stakeholders. Prior to her recent move she spent over nine years as a Revenue Agent in the Small Business/Self-Employed Division in the Salem, Oregon office where she developed extensive knowledge of business tax law and met many interesting taxpayers.
She has held an active CPA license in Oregon since 2015 and she has taught CPE courses internally for the Small Business/Self Employed division, Western Area. Before joining the IRS, at various times, she managed a small medical practice, prepared tax returns as an Oregon Licensed Tax Consultant, provided bookkeeping and payroll services and worked in stock brokerage operations. She holds a BA in Geography from West Virginia University and a Post-Baccalaureate Certificate in Accounting from Southern Oregon University.
Industry Panelist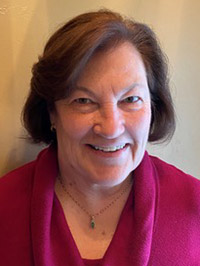 Mary R. Mellem, EA
Ashwaubenon Tax Professionals
Mary is a tax professional from Green Bay WI who has been in the tax business for 37 years.  She and her husband, David, operate Ashwaubenon Tax Professionals.  In addition to servicing 1,300 tax and accounting clients during the year, their business includes tax consulting for other tax professionals as well as teaching tax seminars around the country.
The year 2021 will be Mary's 30th year of teaching tax programs throughout the country.
Prior to working full-time at Ashwaubenon Tax Professionals, Mary was a member of the staff of the National Association of Tax Professionals for 13½ years. While on staff she was involved in writing and teaching seminars throughout the country in all aspects of the tax field from individual issues to entity issues.   Her experience with NATP also included service as part of the research department. 
Mary received a bachelor's degree in Secondary Education from the University of Wisconsin in the field of Mathematics and Economics.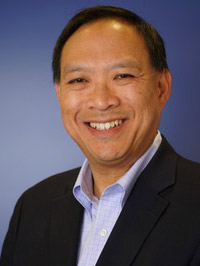 Lawrence Pon, CPA, PFS, CFP, EA, USTCP, AEP
Lawrence Pon is a Certified Public Accountant (CPA), Personal Financial Specialist (PFS), Certified Financial Planner (CFP), Enrolled Agent (EA), US Tax Court Practitioner (USTCP) and Accredited Estate Planner (AEP) in Redwood Shores, CA.

Mr. Pon has been in practice since 1986 and speaks regularly to tax professionals on the latest tax planning and preparation topics.
Mr. Pon received his BS in Business Administration from UC Berkley and an MS in Taxation from Golden Gate University in San Francisco, CA.
Content Consultant

David F. Windish, J.D., LL.M
Content Consultant
David F. Windish, J.D., LL.M. in taxation, is a tax attorney and consultant. He has served as an instructor of tax-advantaged investments at the New York Institute of Finance; an Instructor of business law at the U.S. Merchant Marine Academy, Kings Point, N.Y.; and an adjunct professor at George Mason University, Fairfax, Va. He has also served as executive editor for Tax Analysts; managing editor for Business Strategies, published by CCH; and senior editor for the Institute for Business Planning.
Mr. Windish is the author of Practical Guide to Real Estate Taxation, published by CCH and currently going into its sixth edition. Earlier works include Tax Advantaged Investments and Investor's Guide to Limited Partnerships, both published by the New York Institute of Finance. Through the Center for Video Education, he authored continuing education courses dealing with real estate and closely held corporations. Those courses included readings, case studies, and videotape segments.
Mr. Windish is a graduate of Rutgers University Law School and the New York University School of Law, Graduate Division. He has been heard as a guest speaker at professional meetings and seminars and on popular radio programs.