How to Trigger an Audit – The Common Errors to Know
This program was recorded live on Tuesday, August 11, 2020
You have one year from airing date to use this course as credit.
Purchase CPE Credits Now!
You must Log In or Register to view the Program, Resources, or Transcripts. Watch a preview below.
Continuing Education
CPE Program Knowledge Level: Overview
2 CPE Credit; NO prerequisites or advance preparation
CTEC Course #: 3022-CE-0139
IRS/RPO Approved Program
#7ZBUJ-T-00081-20-O (Online/Group) Live (Group-Internet Based)
#7ZBUJ-T-00081-20-S (QAS Self Study) Archive
Federal Tax Law (2 Hours)

Program Date Changed Due to Federal tax filing deadline being moved to July 15th.
Program Content
This online learning program, presented as a live webcast, will be also archived for QAS Self Study. The program will be available for viewing for 12 months after the live webcast. A panel of IRS and industry experts will present the content during a live, interactive discussion, where participant questions can be submitted. Questions will be answered live on the program or posted on the Resources page.

The program, through a lively round-table discussion and real time interaction with the audience, looks at the how and why of when the IRS will conduct an office or field audit of a taxpayer's return. The program will focus on how and why returns are selected for audit. Panelists will also examine the procedures IRS follows when conducting an office or field audit and the taxpayer's rights during the examination. The panel also will explore the manner in which a field audit is concluded and the taxpayer's rights at the conclusion of the audit.
By the end of the program, participants will have a practical understanding, through accurate, current, and effectively designed communications, of how and why the IRS selects returns for audit and the procedures revenue agents follow during an office or field audit.
Program Learning Objectives
Identify which employees of the IRS determine if businesses and individuals have paid the proper amount of taxes.
Identify the phases of the IRS examination procedures.
Identify the Section of the Internal Revenue Code that generally limits employer deductions for meal expenditures and disallows deductions for entertainment expenditures.
Identify the publication that explains the rights of taxpayers and the processes for examination, appeal, collection, and refunds.
Program Outline
IRS ORGANIZATION

Return Processing

Mathematical errors
Selection of returns for audit

Examination Division

Office examination

Field examination



RETURNS SUBJECT TO OFFICE EXAMINATION

Nonbusiness Returns
Some Business Returns
Representation
Raising Issues Not on Return
Step-up to Field Examination



RETURNS SUBJECT TO FIELD EXAMINATION

What Takes Place
Representation
Engineer Agent's Role
Concluding the Field Audit
Panelists
Moderator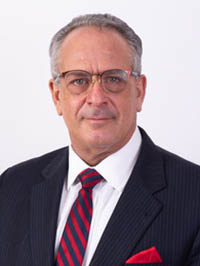 Alan Pinck, EA
A. Pinck & Associates
Alan Pinck is an Enrolled Agent with over 30 years of tax preparation experience in the San Francisco Bay Area. He has built a practice specializing in individual, small business tax preparation and audit representation. You have seen Alan presenting at NTPI events, CSEA Super Seminar, Spidell Publishing as well as a variety of other presentations for tax groups and small business associations. Having represented thousands of tax returns in audit, Alan has obtained tremendous insight of the audit process as well as knowledge on a wide variety of tax issues.
IRS Panelists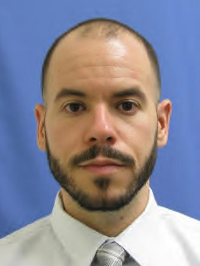 Brett Cohen
Senior Program Analyst, SB/SE Examination Field and Campus Policy
Brett Cohen works as a Senior Program Analyst, providing oversight, policy, and procedural guidance for examination processes and programs.

Brett began his IRS career as an Internal Revenue Agent, investigating complex income tax returns filed by a wide range of individuals and businesses/organizational entities. He has worked as a frontline manager, planning, directing, coordinating, and reviewing the work of technical employees. He is part of the Servicewide Instructor Cadre and recently taught basic training to new Internal Revenue Agents.

Brett earned his Bachelor of Business Administration in Accounting and Master of Taxation degrees from Florida Atlantic University. He is a Certified Public Accountant in the state of Florida.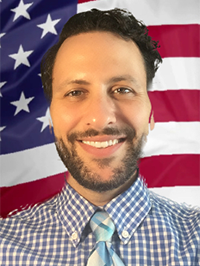 Ronald Zarriello
Senior Program Analyst, SB/SE Examination Field and Campus Policy
Ronald Zarriello is a Senior Program Analyst providing oversight, policy, and procedural guidance to SB/SE field examiners and frontline managers for standard examination processes and programs.

Ronald previously served as a field examiner and most recently a frontline manager. His entire IRS career has been spent in the Small Business/Self-Employed division.

Ronald earned his Bachelor of Business Administration in Accounting from the University of Baltimore in Baltimore, MD. He is a Certified Public Accountant in the state of Texas.
Industry Panelists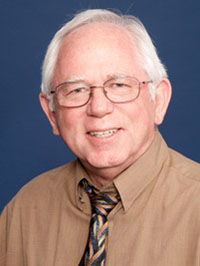 Dave Du Val, EA, Chief Compliance Officer
TRI Holdco., Inc.
Dave Du Val is the Chief Compliance Officer for TRI Holdco., Inc., the parent company of TaxAudit and Centenal Tax Group. In this role, Dave ensures our family of companies all complies with the Internal Revenue Code as well as the ethical components of the tax world where we all live and work. An enrolled agent, Dave specializes in individual tax preparation and audit representation.

He is a member of the National Association of Tax Professionals, the National Association of Enrolled Agents, and the California Society of Enrolled Agents. He is a regular contributor to CPA Practice Advisor, and his tax advice is frequently sought out by journalists from publications such as USA Today, Business Insider, the Associated Press, and US News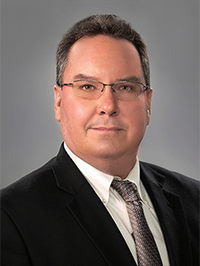 Brett Rosser, EA
TaxAudit (TaxResources)
Brett, in his former life, was a police officer from 1989 to 2001. In 2001, he left law enforcement to enter the tax profession in his father's practice taking over the business completely in 2012. Brett obtained his EA license in 2013.

It was in 2006 that Brett started representing the members of TaxAudit (TaxResources) becoming a full-time employee with TaxAudit in 2013 while still handling about 230 tax clients. On an average year, Brett completes between 200-250 audits each year.

Brett served on the Texas Chapter of NATP from 2005-2013, serving as Treasurer and President. Since 2014, he has served on the national NATP Board of Directors serving as Vice President in 2018 & 2019 and began 2020 as National President.

Brett & his wife, Laura, have been married for 26 ½ years & they have 4 wonderful children & 1 bossy 2 year old grand-daughter.
Content Consultant

David F. Windish, J.D., LL.M
Content Consultant
David F. Windish, J.D., LL.M. in taxation, is a tax attorney and consultant. He has served as an instructor of tax-advantaged investments at the New York Institute of Finance; an Instructor of business law at the U.S. Merchant Marine Academy, Kings Point, N.Y.; and an adjunct professor at George Mason University, Fairfax, Va. He has also served as executive editor for Tax Analysts; managing editor for Business Strategies, published by CCH; and senior editor for the Institute for Business Planning.
Mr. Windish is the author of Practical Guide to Real Estate Taxation, published by CCH and currently going into its sixth edition. Earlier works include Tax Advantaged Investments and Investor's Guide to Limited Partnerships, both published by the New York Institute of Finance. Through the Center for Video Education, he authored continuing education courses dealing with real estate and closely held corporations. Those courses included readings, case studies, and videotape segments.
Mr. Windish is a graduate of Rutgers University Law School and the New York University School of Law, Graduate Division. He has been heard as a guest speaker at professional meetings and seminars and on popular radio programs.