When IRS Has Questions – Handling Office and Correspondence Audits
This program was recorded live on Tuesday, July 9, 2019
You have one year from airing date to use this course as credit.
Purchase CPE Credits Now!
You must Log In or Register to view the Program, Resources, or Transcripts. Watch a preview below.
Continuing Education
CPE Program Knowledge Level: Overview
2 CPE Credit; NO prerequisites or advance preparation
CTEC Course #: 3022-CE-0132
IRS/RPO Approved Program
#7ZBUJ-T-00073-19-O (Online/Group) Live (Group-Internet Based)
#7ZBUJ-T-00073-19-S (QAS Self Study) Archive
Federal Tax Law (2 Hours)

Program Content
This online learning program, presented as a live webcast, will be also archived for QAS Self Study. The program will be available for viewing for 12 months after the live webcast. A panel of IRS and industry experts will present the content during a live, interactive discussion, where participant questions can be submitted. Questions will be answered live on the program or posted on the Resources page.

The program, through a lively round-table discussion and real time interaction with the audience, looks at how the IRS conducts office and correspondence return examinations. The program will examine both correspondence and non-correspondence audits and how tax returns are selected for examination. Panelists will discuss how taxpayers should respond to an audit and who may represent them before the IRS during an examination. The panel also will take up the matter of the IRS issuing third-party summonses to obtain information relating to taxpayers returns and the rights of a taxpayers when IRS issues a third-party summons to obtain information regarding that taxpayer.
By the end of the program, participants will have a practical understanding, through accurate, current, and effectively designed communications, of when the IRS will examine a return, the proper response by a taxpayer under examination, who may represent a taxpayer undergoing an audit, and under what circumstances the IRS may issue a third-party summons and the rights of the taxpayer who is the subject of that summons.
Program Learning Objectives
Identify the number of income categories the IRS considers.
Identify the number of days taxpayers have to respond to a Letter CP2501.
Identify the number of days taxpayers have to respond to a Letter CP2000.
Identify the Form used to authorize a Power of Attorney.
Program Outline
What is an Examination or Audit

Correspondence exam

Non-correspondence exam

Substitute for return

Taxpayer rights during exam

IRS Campus Exam


How returns are selected

Automated Underreporter Program

Notices CP2501 and CP2000

Notice of Deficiency, "90 Day Letter"

Taxpayer Representation


Who may represent taxpayers?

Power of attorney

E-Services

Practitioner Priority Service

IRS correspondence

IRS Third-Party Requests (Summons)


Records IRS may seek

Taxpayer right to notice

Taxpayer right to intervene
Panelists
Moderator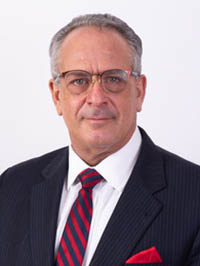 Alan Pinck, EA
A. Pinck & Associates
Alan Pinck is an Enrolled Agent with over 25 years of tax preparation experience in the San Francisco Bay Area. He has built a practice specializing in individual, small business tax preparation and audit representation. He is currently a speaker at the NTPI events, CSEA Super Seminar as well as a variety of other presentations for tax groups and small business associations. Having represented thousands of tax returns in audit, Alan has obtained tremendous insight of the audit process as well as knowledge on a wide variety of tax issues.
IRS Panelists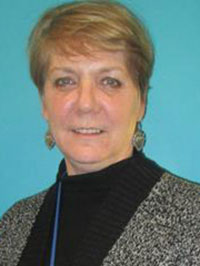 Susan Clark
Tax Policy Analyst, SBSE Headquarters Exam
Susan Clark is currently a Campus Examination tax policy analyst for the Small Business/Self Employed, Examination - Headquarters within the IRS.
During her IRS career, Susan served in positions as a frontline manager, senior technical advisor and Planning and Analysis management program analyst for Campus Examination/AUR at the Memphis Campus.
Susan began her career with the IRS in 1995.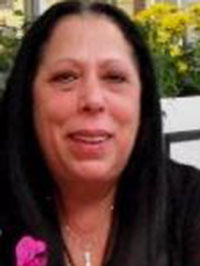 Kaaren Shanahan
Tax Analyst, SBSE Headquarters Exam
Kaaren Shanahan is currently the Headquarters AUR assistant program manager in the Examination - Headquarters Operation in the Small Business/Self Employed Division for the Internal Revenue Service.
Kaaren assisted with the roll-out of the automation for the Underreporter Reporter Program (URP). In addition, Kaaren was integral in the stand-up of the SS-8 Program in Brookhaven Campus Examination and the Automated Underreporter- Business Master File (AUR BMF) Program.
Kaaren has held various positions within the IRS including frontline manager in the AUR Program, SS-8 Program, and acting Headquarters program manager for the AUR BMF program.
Kaaren began working at the IRS 28 years ago.
Industry Panelists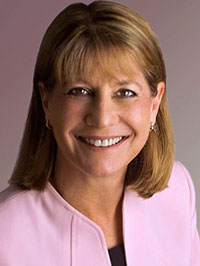 Jennifer MacMillan, EA
Jennifer MacMillan has been an enrolled agent, licensed to practice before the Internal Revenue Service, since 1994. Ms. MacMillan owns a Santa Barbara, California-based tax practice specializing in representation, as well as providing individual income tax preparation and planning services. She is a Fellow of the National Association of Enrolled Agents' (NAEA) National Tax Practice Institute (NTPI™) and was on the faculty of NTPI™ for many years, teaching advanced representation skills and ethics courses to Circular 230 practitioners.
Ms. MacMillan has been a contributor to NAEA's EA Journal and to the California Enrolled Agent magazine and is a contributing author for a variety of tax-related publications. Returning as a panelist on Tax Talk Today, she has also appeared as a tax expert on NBC's Today Show, and has been quoted in a variety of publications, including The Wall Street Journal, BusinessWeek, and USA Today. Jennifer was the Chair of the 2016 Internal Revenue Service Advisory Council (IRSAC), is a Past President of the California Society of Enrolled Agents (CSEA) and serves as the 2019-2020 Chair of the NAEA Government Relations Committee.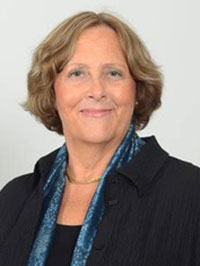 Sherrill Trovato, EA
Sherrill Trovato, EA, USTCP's Southern California firm specializes in tax prep and controversy representation. She developed a prep course for practitioners seeking admission to the Tax Court bar as a nonattorney; since 2002 nearly 80% of those passing the exam were her students. She is a past president of NAEA, an NTPI Fellow, and a regular NTPI instructor for 15 years.
Content Consultant

David F. Windish, J.D., LL.M
Content Consultant
David F. Windish, J.D., LL.M. in taxation, is a tax attorney and consultant. He has served as an instructor of tax-advantaged investments at the New York Institute of Finance; an Instructor of business law at the U.S. Merchant Marine Academy, Kings Point, N.Y.; and an adjunct professor at George Mason University, Fairfax, Va. He has also served as executive editor for Tax Analysts; managing editor for Business Strategies, published by CCH; and senior editor for the Institute for Business Planning.
Mr. Windish is the author of Practical Guide to Real Estate Taxation, published by CCH and currently going into its sixth edition. Earlier works include Tax Advantaged Investments and Investor's Guide to Limited Partnerships, both published by the New York Institute of Finance. Through the Center for Video Education, he authored continuing education courses dealing with real estate and closely held corporations. Those courses included readings, case studies, and videotape segments.
Mr. Windish is a graduate of Rutgers University Law School and the New York University School of Law, Graduate Division. He has been heard as a guest speaker at professional meetings and seminars and on popular radio programs.