2017 Federal Tax Update for Individuals and Businesses, Including ACA
This program was recorded live on Tuesday, January 23, 2018
You have one year from airing date to use this course as credit.
Purchase CPE Credits Now!
You must Log In or Register to view the Program, Resources, or Transcripts. Watch a preview below.
Continuing Education
CPE Program Knowledge Level: Update
3 CPE Credit; NO prerequisites or advance preparation
CTEC Course #: 3022-CE-0121
IRS/RPO Approved Program
#7ZBUJ-U-00062-18-O (Online/Group) Live (Group-Internet Based)
#7ZBUJ-U-00062-18-S (QAS Self Study) Archive
Federal Tax Law Update (3 Hours)

Program Content
Special 3 CPE credit - Federal Tax Law Update
This 3 CPE January program can ONLY be obtained as part of a 15 CPE or 3 CPE package.
This online learning program, presented as a live webcast, will be also archived for QAS Self Study. The program will be available for viewing for 12 months after the live webcast. A moderated panel of IRS and industry experts will present the content during a live, interactive discussion, where participant questions can be submitted. Questions will be answered live on the program or posted on the Resources page.
Among the topics our expert panel will take up are the administrative and legislative changes to the rules affecting the filing of both individual and business returns for the 2017 tax year, including any enacted or proposed tax reform. Panelists will provide updates on the start of the current filing season, and to the implementation of the Affordable Care Act individual and employer mandates. Panelists will also look at tax provisions that are expiring and the prospects for extending those provisions. Panelists will discuss recent legislative and administrative developments relating to filing 2017 tax returns to ensure complete understanding.
By the end of the program, participants will have a practical understanding, through accurate, current, and effectively designed communications, of how preparation of the 2017 individual and business tax returns differ from earlier years, and insight into some of the changes to expect for 2018.
Program Learning Objectives
Identify the date when the IRS will start accepting tax returns.
Identify the deduction handled on Form 1098.
Identify the Family Tax Credit amount that applies to parents with dependents in college.
Identify the new personal exemption amount.
Program Outline
Tax Reform Act of 2017 



Individual changes

Increased Standard Deduction & elimination of personal exemptions
New Tax Brackets
Increased child tax credit & new dependent credit
Changes to itemized deductions
Changes to Alimony deduction and income recognition
AMT new exemption & phase out threshold
Kiddie Tax
Retirement changes
ACA individual Mandate
Estate Tax Modifications
Due Diligence head of Household

Business

Corporate tax rate reduction
Elimination of corporate AMT
Increased Bonus Depreciation
Increased 179
Shortened Real Property Recovery Period
No Entertainment expenses
1031 Exchange changes
Repeal of domestic production activity deduction
Repeal of transportation fringe benefits
Sexual harassment settlements
New Employer-Provided Family Leave Credit
Cash method threshold raised
NOL treatment
199A



Individual Returns For 2017

Inflation adjustments
Recent developments including the new disaster legislation
Forms and Schedules
Anticipated Problem 
Filing season opening and anticipated refund releases
Sales Tax or State Income tax deduction
IRA to Charities



Individual Tax Provisions Expired 2016 

Qualified Tuition Expense Deduction
Mortgage debt exclusion (also applies for 2017, if under a binding 2016 agreement)
Mortgage Insurance premium deductible as interest
Residential energy credit
COD of Home Acquisition debt



Business Returns For 2017 

Inflation adjustments
Recent developments
Forms and Schedules
Anticipated Problems
Business Tax Provisions Expired 2016
Energy Efficient Commercial Building deduction
Revised Due Dates for Partnership & C-Corp filings
R&D Credit against payroll taxes
W2 and 1099MIsc Due date
MACRS Depreciation Changes



ACA Update

Individual responsibilities
Employer responsibilities Mandate and compliance
Reporting requirements
IRS enforcement
ACA legislation and Q4 guidance
Panelists
Moderator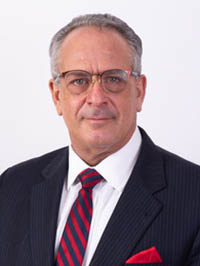 Alan Pinck, EA
A. Pinck & Associates
Alan Pinck is an Enrolled Agent with over 25 years of tax preparation experience in the San Francisco Bay Area. He has built a practice specializing in individual, small business tax preparation and audit representation. He is currently a speaker at the NTPI events, CSEA Super Seminar as well as a variety of other presentations for tax groups and small business associations. Having represented thousands of tax returns in audit, Alan has obtained tremendous insight of the audit process as well as knowledge on a wide variety of tax issues.
Industry Panelists

David Mellem, EA
Partner, Ashwaubenon Tax Professionals
David Mellem has 32 years of experience in income tax preparation and 31 years experience as a tax seminar lecturer and CPE instructor. He is a partner of Ashwaubenon Tax Professionals and also provides research and consulting services to other tax professionals on federal tax matters. He has served as a resource for many publications including CNNMoney.com and WallStreetJournalOnline.com.
During 2009 David appeared on NBC's Today Show as part of a tax panel. An enrolled agent since 1982, he has a Bachelor's Degree in Accounting and Associate Degrees in Accounting and Data Processing. David is an active member of he National Association of Enrolled Agents and the National Association of Tax Professional.

Mary R. Mellem, EA
Partner, Ashwaubenon Tax Professionals
Mary is a Tax Professional from Green Bay WI who has been in the tax business for 33 years. She and her husband David operate Ashwaubenon Tax Professionals. In addition to servicing 1,200 tax and accounting clients during the year, their business includes tax consulting for other tax professionals as well as teaching tax seminars around the country.
The year 2016 will be Mary's 26th year of teaching tax programs throughout the country.
Prior to working full-time at Ashwaubenon Tax Professionals, Mary was a member of the staff of the National Association of Tax Professionals for 13 1/2 years. While on staff she was involved in writing and teaching seminars throughout the country in all aspects of the tax field from individual issues to entity issues. Her experience with NATP also included service as part of the research department.
Mary received a Bachelors Degree in Secondary Education from the University of Wisconsin in the field of Mathematics and Economics.
In 1990 she earned the Enrolled Agent designation. She is a member of NATP and NAEA and an NTPI Fellow. Mary has written the Client Newsletters for the NAEA Journal for several years, served on the Public Relations Committee, and is currently a member of the NAEA Education Foundation. Mary has also been a guest on the Larry Meiller Show on Wisconsin Public Radio several times the past two tax season to answer call in questions from the listening audience.

Mary Sunderland, EA, USTCP, NTPI Fellow, CFP, CFA, CDFA, MBA
Mary Sunderland is an Enrolled Agent, the highest credential awarded by the Internal Revenue Service. She is licensed to prepare individual, business and trust tax returns and represents clients before IRS at all administrative levels for audits, collections and appeals. Mary is also admitted to practice before the United States Tax Court. She is a Director of New Jersey Society of Enrolled Agents.
Mary volunteers her time to represent taxpayers during the US Tax Court calendar call, and also volunteers for pro bono tax representation through Taxpayers Assistance Corporation, the public service division of Agostino & Associates, and pro bono tax preparation through the Volunteer Income Tax Assistance (VITA) program.
Mary spent 20 years on Wall Street as an equity analyst and portfolio manager for small and large companies. From 1999 to 2004, she was with Principal Investment Management managing over $2.0 billion in large cap growth portfolios. She joined Principal after a 10-year career with Skandia Asset Management. At Skandia, she directed their $3.0 billion U.S. equity large cap growth portfolios and U.S. technology portfolios. She had more than a decade of prior experience with Value Line.
Mary received an MBA in finance from the Columbia University Graduate School of Business and a BA in economics from Northwestern University.
Content Consultant

David F. Windish, J.D., LL.M
Content Consultant
David F. Windish, J.D., LL.M. in taxation, is a tax attorney and consultant. He has served as an instructor of tax-advantaged investments at the New York Institute of Finance; an Instructor of business law at the U.S. Merchant Marine Academy, Kings Point, N.Y.; and an adjunct professor at George Mason University, Fairfax, Va. He has also served as executive editor for Tax Analysts; managing editor for Business Strategies, published by CCH; and senior editor for the Institute for Business Planning.
Mr. Windish is the author of Practical Guide to Real Estate Taxation, published by CCH and currently going into its sixth edition. Earlier works include Tax Advantaged Investments and Investor's Guide to Limited Partnerships, both published by the New York Institute of Finance. Through the Center for Video Education, he authored continuing education courses dealing with real estate and closely held corporations. Those courses included readings, case studies, and videotape segments.
Mr. Windish is a graduate of Rutgers University Law School and the New York University School of Law, Graduate Division. He has been heard as a guest speaker at professional meetings and seminars and on popular radio programs.